Winter North Face Essentials | The North Face Rain Jackets
Winter North Face Essentials |
The North Face Rain Jackets
Rain jackets have come a very long way since their inception in 1823. Improvements in material, functionality, fit, design, durability etc. have lead to modern rain jackets being a super-reliable and absolutely essential piece of clothing to have in the wardrobe. The North Face is certainly top-of-mind for many when it comes to rain jackets (not surprisingly)! The American born and raised brand are pioneers in the field of outdoor gear, including puffer jackets, fleeces, gloves, and of course raincoats. But what sets The North Face rain jackets apart from the rest? What makes them so special? We're here to break it all down + show you where TNF rain jackets are available at discounted prices!
The North Face a wide variety of rain jackets to choose from - men's, women's and kids styles! Depending on your budget, you can go for the most basic rain jacket or the premium models. Regardless of which end of the spectrum you fall on, it's safe to say you'll be protected from the rain and wind! Even the more budget-friendly North Face rain jackets incorporate modern technology and materials and have undergone rigorous testing to ensure it's up to the TNF standard. The North Face Women's Resolve Plus Jacket is a perfect example of this. Despite this beauty being breathable, it's both windproof and waterproof! Other features and functions such as elastic-bound cuffs, attachable/adjustable hood stows in the collar, and a hem cinch-cord are the cherries on top. If this is what the more basic TNF rain jackets offer, can you imagine what the premium ones bring to the table?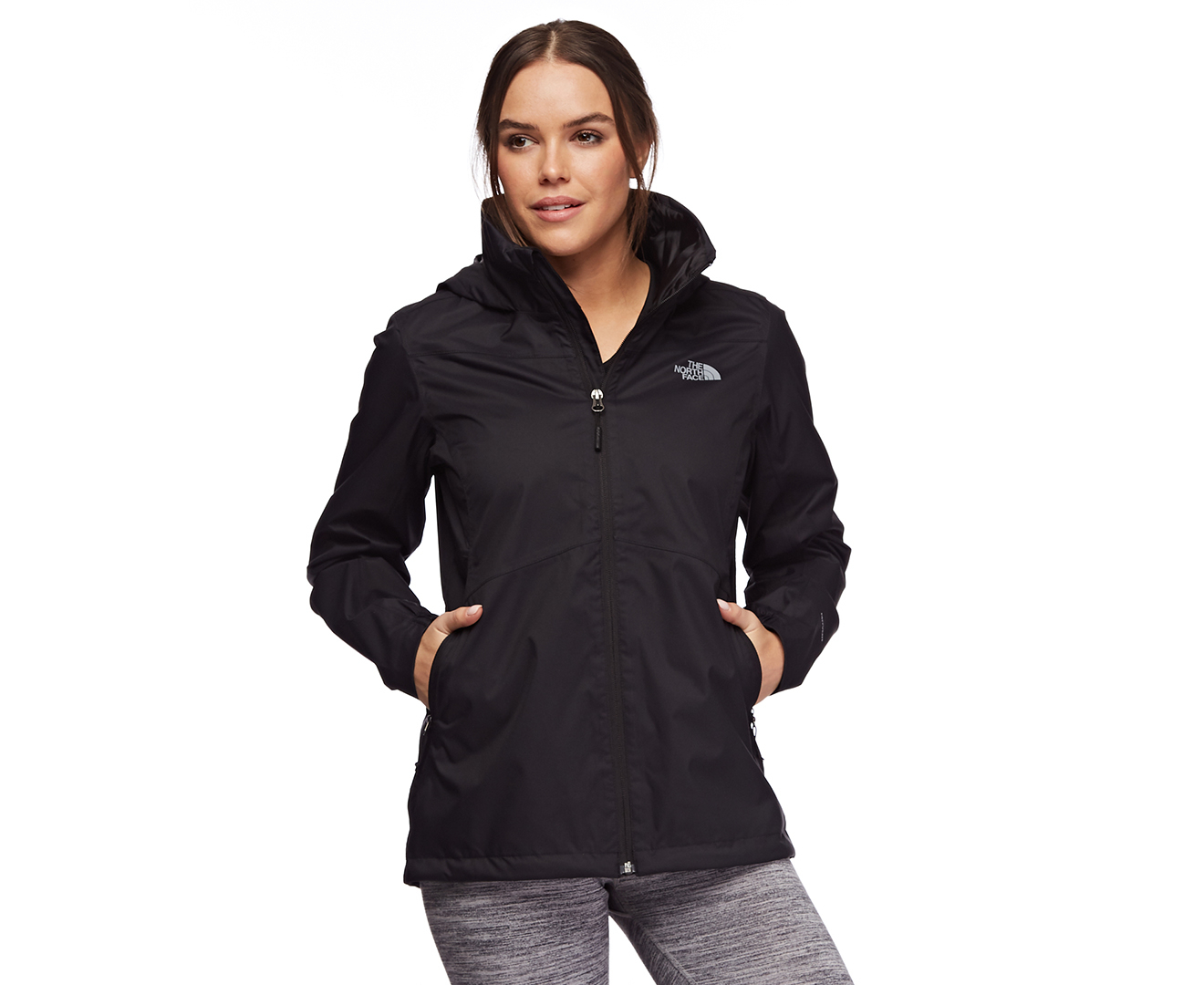 One thing we haven't yet mentioned about The North Face rain jackets (or any of the brands products for that matter) is that they're fashionable. Gone are the days where you can't not look good wearing a rain jacket! The brand is known for its colour blocking, as seen on rain jackets like the Cypress Jacket. Released in red, yellow, black, grey + more, this waterproof badboy featuring DryVent technology is a must-have for those who want something fashionable and functional! The women's Metroview Trench is another waterproof jacket worth talking about. The longer hem covers more of your body from the rain, while keeping you looking sleek and sophisticated.
Fun Fact: DryVent™ is a fabric created by The North Face engineered to be fully waterproof, windproof and breathable.
Decking the whole family out with reliable outerwear has never been easier. The North Face offers an adorable selection of kids clothing, including rain jackets. The Boys' Resolve Reflective Jacket features a breathable mesh lining and fully-adjustable hood, while the Girls' Mt. View Triclimate Jacket features an inner-fleece keeping your little one nice and cosy! The North Face really do have everything you need to get through the Winter feeling absolutely invincible.
Although we've been talking about Winter, that's definitely not the only season where you need a waterproof jacket. That's why you should have one hanging up in your closet throughout the whole year, ready to wear on a rainy day. Here at Catch, you can find The North Face rain jackets at discounted prices, along with other items like hoodies and backpacks. Check out Catch today and have your very own North Face goods delivered to your door.