Travel insurance bali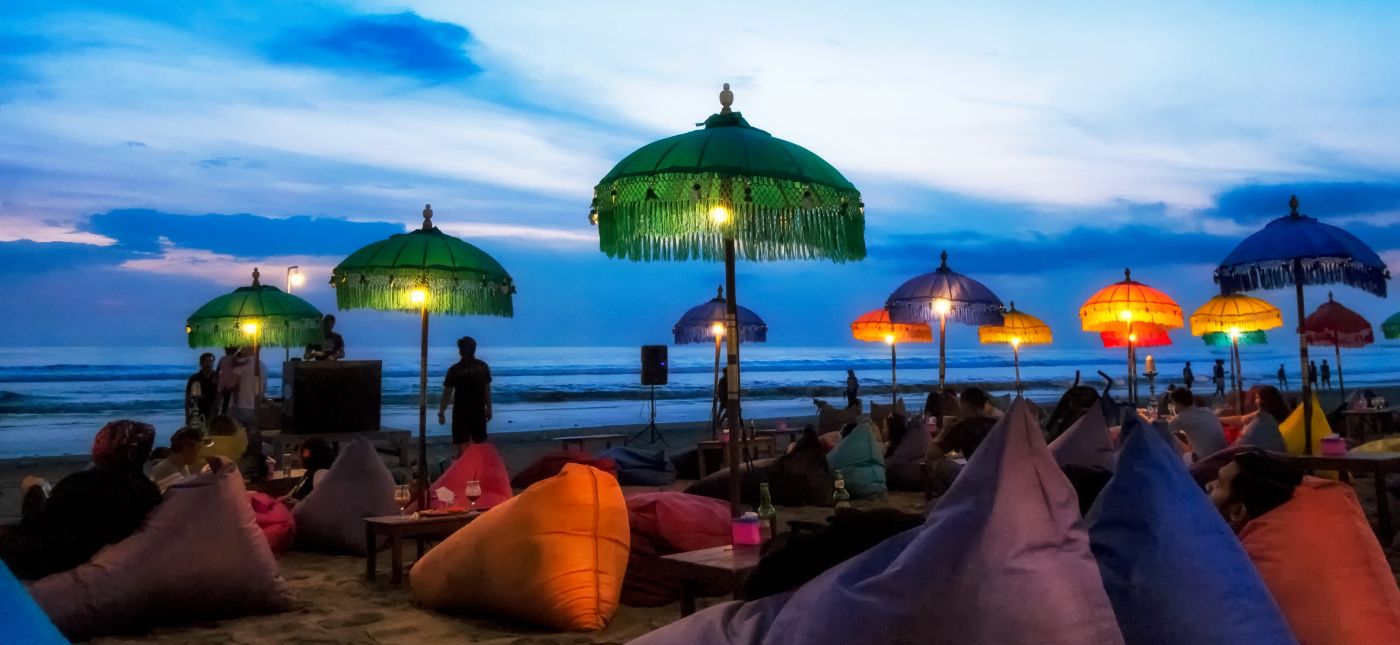 Traveling to Bali? Get travel Insurance for Bali first!
If you're a fan of soft sand, blue oceans, chilled cocktails and luxury massages, then Bali is your next destination. For Aussies, Bali is just a hop-skip and jump away! However, it's still a different country with different climate and culture. So before boarding your flight, make sure you have everything needful - meaning sunscreen, bikinis, hats, sunglasses and travel insurance. Yes, for maintaining your peace of mind and optimal relaxation during the trip, consider taking out travel insurance for yourself and your family.
Everything you need to know about volcanoes and other health hazards before going to Bali!
Being too excited for your trip to Bali is completely rational, but there are a few things you must do before taking off. Firstly, plan ahead - this means taking a look at hotels, planning your itinerary, browsing for the best massage centres, restaurants, beaches, etc. If you love being in the ocean and want to spend your time scuba diving and snorkeling then make sure you take out insurance that covers adventure sports. Bali is definitely an island paradise worth exploring, but there are some health hazards and safety concerns you must look up beforehand. Dengue fever, food poisoning, volcanic activities are a few possibilities that might ruin your fun-filled trip. If you're thinking, "which travel insurance covers Bali volcano?", then look around, as there are many that claim to cover Bali volcanoes. All you need to do is browse around and choose wisely. If you fear catching an unknown disease amidst enjoying your long awaited vacation, then get yourself vaccinated. This may help you claim on your insurance as well! Depending on your level of coverage, you may even be able to claim the vaccination costs on your insurance as well!
Now coming to the DOs AND DON'Ts!
When it comes to Bali you must know what's good for you and what's not. Let's first explore the DOs! Bali is an exotic location so activities like sun-bathing, eating local, indulging in a spa, siping away on a chilled Bintang, enjoying a cocktail, relaxing under the swaying trees are all great to have on your DOs list. Whereas stepping out without sunscreen, riding a bike without a helmet and a proper license, leaving your belongings unattended and drinking tap water should all be on your DON'Ts. Although vacations are for unwinding, relaxing and being carefree, it's always wise to be mindful and conscious.
Safety and security in Bali!
Wondering if Bali is safe? Well, traveling to Bali shouldn't be anything short of fun, relaxing and enjoyable! However there are few things you need to understand before getting travel insurance for Bali. Indonesia is a warm country, so a lot of waterborne and airborne diseases are likely to be around while you're there. To avoid paying out of pocket for local medication, make sure you have insurance that covers your medical expenses. One of Bali's famous activities is driving a motorbike or moped. If you're inclined to ride around on a motorcycle or a scooter then see to it that your insurance offers coverage on the road. Since Bali is a major tourist destination known for its kind -hearted people and hospitality, you'll likely find good people and friendly locals around you. But there are troublemakers everywhere in the world, so you'll have to be careful and conscious of your belongings. If you have a lot of expensive luggage, then opt for insurance that covers theft and loss of belongings. Reading the product disclosure statement while purchasing travel insurance is a must!
For a stress-free holiday in Bali, don't forget to take out comprehensive travel insurance! If you're a frequent traveler to Bali then go for an annual package, get one policy and be covered all year long. For all Bali-dreamers, get a personalised quotation for insurance - right here at Catch!
Related articles: travel insurance skiing , travel insurance canada , travel insurance multi trip , travel insurance malaysia , travel insurance canada
Call now and get a quote over the phone
1800 281 227
Our customer service hours are Monday - Friday 9:00am - 5:00pm AEST