ASUS C204MA-GJ0261 Rugged Chromebook 11.6" HD AG Intel Celeron N4020 4GB 32GB eMMC ChromeOS Manufacturer Warranty - WiFiAC + BT5, Webcam, USB-C (with PowerDelivery and DP), MicroSD Reader, Dark Grey colour, - BYOD, 1.2kg light weight
ASUS Chromebook C204 - Tough, compact, school-ready
ASUS Chromebook C204 is designed with one thing in mind: to keep on going however tough the environment gets. Built to meet demanding military-grade standards, the classroom-ready durability reassures teachers and students alike. It's packed with clever features to protect it in the real world, such as the all-round rubber bumper, spill-resistant keyboard and ultratough I/O ports. And with its school day-long battery life and time-saving, easy-to-service modular construction, ASUS Chromebook C204 is ready for anything!
Ruggedized Design - Ultimate rugged design
ASUS Chromebook C204 is built to withstand everyday classroom knocks, bumps, drops and spills without damage. Whether it is dropped from a desk or the dinner table the C204 is built like a tank and will keep on going.
Rubber bumper - All-round protection
All four exterior edges and corners are protected by a tough rubber bumper, which reduces the impact of physical shocks to ensure critical components are always safe and sound.
Spill-resistant keyboard
The keyboard can cope with liquid spills of up to 66cc without harm. No more worrying about those spilled glasses from lunch time just drain all the liquid, clean, and let dry and the C204 is good to go.
Easy to grip - Rubber safety grip
A rubber bar on the base not only provides a sturdy support for ASUS Chromebook C204, but also makes it easier to grip when carrying, which reduces the risk of accidental drops.
Tamper-resistant keyboard
The gap between the edges of the keycaps and the keyboard surround is reduced to prevent anyone from prying the keys out.
Anti-scratch - Durable 3D-textured finish
The tough micro-dimpled finish means no more worries about scratches or fingerprints! It also keeps the C204 look
Military Grade - Ready for action
Classrooms can be tough, but ASUS Chromebook C204 is tougher! Built to surpass demanding military-grade MIL-STD-810G durability standards, it's also torture-tested to pass stringent ASUS quality tests. It can withstand occasional drops of up to 120cm -more than standard desk height - and the hinge and I/O ports are fully tested to endure the stresses and strains of everyday use.
Chrome OS - Ready, right out of the box
With your Chromebook's operation system - the Chrome OS, you can work smarter and more productively, with robust built-in security and automatic updates.
Applications - Explore a vast world of apps
The Google Play store is your destination for thousands of great apps. Whether you want to learn, work, share or simply play, there's something for everyone.
Management - Flexible management ability
With the Chrome Education license, managing any number of devices is incredibly simple. You can install and block apps, or even run tests from a central console. And Google Classroom gives teachers easy-to-use tools to instantly create classes, distribute assignments, provide feedback or monitor their pupils' progress.
Security - Always up to date, always secure
Chromebooks are designed to give you complete peace of mind, with built-in protection against viruses and malware, as well as automatic system updates that ensure you're always running the latest and greatest software. Additionally, the H1 hardware chip securely stores sensitive information such as passwords and encryption keys.
Collaboration - Do your best work, all in one suite
Learning and collaborating has never been easier thanks to G Suite, which brings together all your favorite productivity apps including Google Docs™, Google Slides™ and Hangouts™. You can store and access all your files on Google Drive™ from anywhere, on any device.
THE GOOGLE ASSISTANT - A little help on your Chromebook with the Google Assistant
Get more done fast with the Google Assistant on your ASUS Chromebook C204. Send an email, find documents, listen to music, access your calendar, or control smart home devices, all without switching screens. Just say "Hey Google" to get started.
Battery - All-day learning
With up to 12 hours[1] battery life on a single charge, ASUS Chromebook C204 will last for a full day of classes and more. Students could enjoy continuous and uninterrupted learning without worry of battery life.
Connection - Connectivity for productivity
Full connectivity is vital when you want to get things done efficiently. In addition to dual band Wi-Fi 5 and Bluetooth® 5.0 for smooth network connections, ASUS Chromebook C204 gives you two versatile USB Type-C™ (USB-C™) ports - with support for displays and power delivery - along with two USB 3.1 Type-A ports, and a microSD card reader.
Design - Thoughtful design for all ages
ASUS Chromebook C204 is not only rugged, but it's designed to be comfortable for everyone. The long key travel on the keyboard 1.5mm gives much better tactile feedback, for a more responsive and comfortable desktop-like typing experience. Working on the ASUS Chromebook C204 is a pleasure, not a chore.
180-degree Hinge - Stress-free sharing
The 180° lay-flat hinge not only enables easier collaboration when you're in a group, but it also reduces stress on the mechanism too.
Easy To Service - Good news for IT staff!
For easy on-site servicing and reduced downtime, ASUS Chromebook C204 has a modular construction that allows key components - such as the keyboard, battery, thermal module and motherboard - to be replaced in minutes using simple tools so that IT administrator could focus on the exact issues and send the device to the students in a short time.
[1] Battery life test configuration: Intel® N4000, 4GB RAM, HD non-touch display, 16GB eMMC. Battery tests conducted by ASUS in March 2019 using the Chromium OS power Load Test. Actual battery life may vary depending on product configuration, usage, operational conditions and power management settings. Battery life will decrease over the lifetime of the battery.
Processor
Intel® Celeron® Dual-Core N4020 Processor, 1.1 GHz (4 M Cache)
Operating System
Chrome OS
Chipset
Integrated Intel® CPU
Memory
4 GB LPDDR4 2400MHz SDRAM Onboard memory
Display
11.6" (16:9) LED-backlit HD+ (1366x768) 60Hz Anti-Glare Panel with 45% NTSC
Storage
eMMC:
32GB
Keyboard
Chiclet keyboard
Card Reader
Multi-format card reader (SD/SDHC/SDXC)
WebCam
HDWebcam
Networking
Wi-Fi
Integrated Wi-Fi 5 (802.11a/b/g/n/ac (2x2))
Bluetooth
Bluetooth® 5.0
Interface
1 x COMBO audio jack
2 x Type-A USB 3.0 (USB 3.1 Gen 1)
2 x Type-C USB 3.0 (USB 3.1 Gen 1 / Gen 2) with display and power delivery support
1 x Volume up/down
1 x micro SD card
Audio
Built-in 2 W Stereo Speakers with Microphone
Battery
3 -Cell 50 Wh Polymer Battery
Power Adapter
Plug type :USB Type-C™
Output :
15 V DC, 3 A, 45 W
Dimensions
292 x 199 x 19.5 ~20.1 mm (WxDxH)
Weight
1.2 kg
*Disclaimer: It may differ by product specifications.
Security
Kensington lock
Certificates
UL, CE Marking Compliance, FCC Compliance, BSMI, Australia C-TICK / NZ A-Tick Compliance, CB, EPEAT, EU Flower, Energy Star, IDA, WEEE, Erp 2013, RoHS, JATE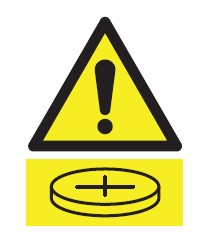 WARNING: BUTTON/COIN BATTERIES ARE HAZARDOUS. KEEP OUT OF REACH OF CHILDREN
Swallowing or placing a lithium button battery inside any part of the body can cause severe injury or death in 2 hours or less.

Swallowing or placing a non-lithium button battery inside any part of the body can cause serious injuries.

Medical attention should be sought immediately if you suspect that your child has swallowed or placed a button battery inside any part of the body.

Call the 24-hour Poisons Information Centre on 13 11 26 (Australia) or 0800 764 766 (New Zealand) for fast, expert advice.

Regularly examine devices and make sure the battery compartment is correctly secured, e.g., that the screw or other mechanical fastener is tightened. Do not use if the compartment is not secure.

Dispose of used batteries immediately and safely out of reach of children.