CamelBak 650mL Performance Bottle - Fire
CamelBak 650mL Performance Bottle - Fire
Stay hydrated for $11.99!
Bite valve mouth piece of medical grade silicone | Spill-proof
Squeezable to the last drop | Twist cap to shut off water supply
Stay hydrated throughout the day with this amazing bottle from CamelBak. The innovative design ensures there are no spills and the bite valve means you don't have to tilt the bottle to drink! Plus it's made with 100% BPA free materials - what more could you ask for?
Features:
CamelBak water bottles
Style: Performance
Colour: Fire
Capacity: 650mL
Bite valve made of medical grade silicone
Bite valve flips shut to prevent spills
BPA free
Made from a proprietary blend of polypropylene
Spill-proof
Integrated handle
Capacity markings on exterior
Dishwasher safe
Slim design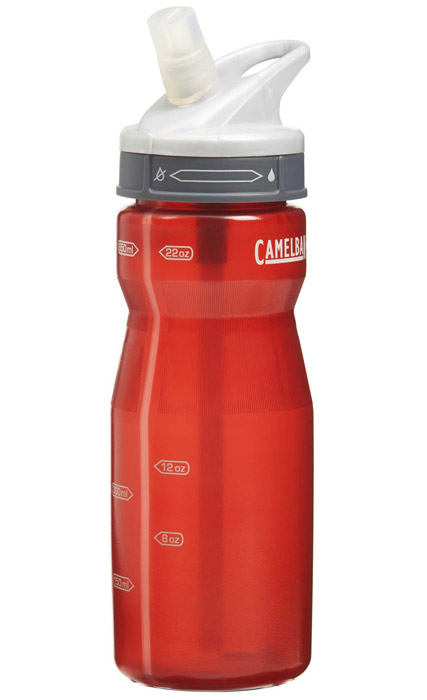 A Bit About The Brand / More Info
CamelBak water bottles
Style: Performance
Colour: Fire
Capacity: 650mL
Bite valve made of medical grade silicone
Bite valve flips shut to prevent spills
BPA free
Made from a proprietary blend of polypropylene
Spill-proof
Integrated handle
Capacity markings on exterior
Dishwasher safe
Slim design