This fire bowl coated in black finish is made of high-quality cast iron material. With its durable and sturdy base, this will be a perfect outdoor fireplace to must-have.
It's wide and thick bowl make it a quality piece for your garden or backyard. You can put woods and other burning materials that you can use for creating a fire just right for your whole companion.
Great for making you warm and enjoy the cold night's breeze with your family and friends!
;
FEATURES AND SPECIFICATIONS:
Product Type: Open Fire Pit Bowl
Dimension: 76cm(D)x23cm(H)
Colour: Black
Material: Cast Iron
Thickness: 5mm
Heat Resistant
Designer Feature Piece
Fast Shipping
We are an Australian Seller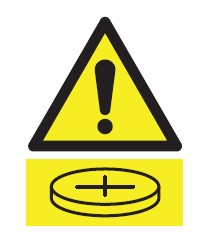 WARNING: BUTTON/COIN BATTERIES ARE HAZARDOUS. KEEP OUT OF REACH OF CHILDREN
Swallowing or placing a lithium button battery inside any part of the body can cause severe injury or death in 2 hours or less.

Swallowing or placing a non-lithium button battery inside any part of the body can cause serious injuries.

Medical attention should be sought immediately if you suspect that your child has swallowed or placed a button battery inside any part of the body.

Call the 24-hour Poisons Information Centre on 13 11 26 (Australia) or 0800 764 766 (New Zealand) for fast, expert advice.

Regularly examine devices and make sure the battery compartment is correctly secured, e.g., that the screw or other mechanical fastener is tightened. Do not use if the compartment is not secure.

Dispose of used batteries immediately and safely out of reach of children.