Get notified when new sales are live
Subscribe to our notifications so you don't miss out on our new sales!
Colourful Kids' Headphones - SpongeBob
Colourful Kids Headphones - SpongeBob
Fun design with adjustable headband for kid's comfort
Spongebob Squarepants design
These headphones have been perfectly designed with kids in mind. They help to protect your children's hearing whilst providing excellent value for money. Not to mention that they'll love the colourful design featuring their favourite characters!
Little Star Creations Headphones
SpongeBob design
Adjustable headband for comfort
Soft wipe-clean ear pads
Reduced volume to protect your kid's hearing
3.5mm jack fits most audio devices
12 month warranty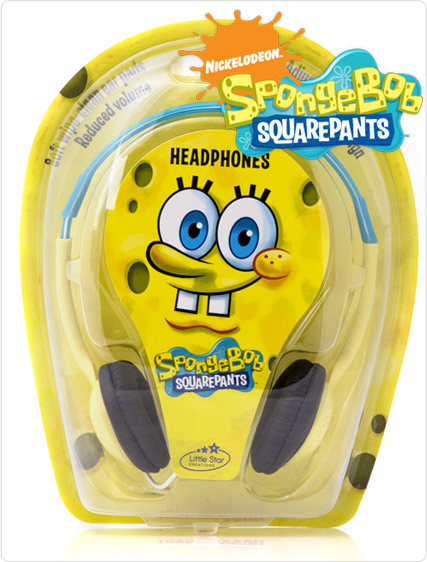 A Bit About The Brand / More Info
Technical Specifications:
Type: Stereo banded headphones
Driver unit: 30mm
Impedance: 32 ohms 15%
Sensitivity: 89- 3dB
Frequency range: 20Hz - 20Khz
Rated power: 10mW
Maximum power: 20mW
Pads Soft wipeable ear pads
Connecting plug: 3.5mm to a 150cm cord