Get notified when new sales are live
Subscribe to our notifications so you don't miss out on our new sales!
Jesse Jane Fleshlight Masturbation Sleeve
Jesse Jane Fleshlight Masturbation Sleeve
Buy Jesse Jane's Fleshlight to fulfill your fantasies!
Modelled after Jesse Jane's vaginal cavity!
The next best thing to sex with Jesse Jane!
The absolute most realistic vaginal intercourse sensation possible. Beginning with our smooth ultra tight entry, then blossoming into a slightly wider, more comfortable canal, the Lotus is exactly like its human counterpart. Each masturbation sleeve is an exact replica of Jesse's famous pussy that made her an all-American blonde international superstar.
Features:
Fleshlight Jesse Jane Lotus
Canal Diameter: 12.5mm
Sleeve length: approx. 228mm
Orifice depth: approx. 32mm
Inner texture length: approx. 196mm
Case Diameter: 101mm to 63mm
Case length: 254mm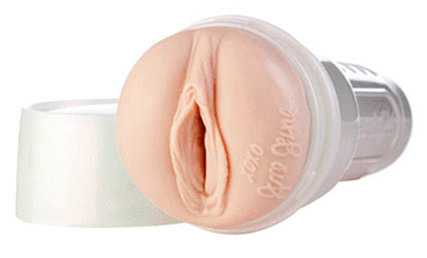 A Bit About The Brand / More Info
Fleshlight Jesse Jane Lotus
Vaginal orifice
Canal Diameter: 12.5mm
Sleeve length: approx. 228mm
Orifice depth: approx. 32mm
Inner texture length: approx. 196mm
Case Diameter: 101mm to 63mm
Case length: 254mm
A truly realistic vaginal intercourse experience