Log Splitter Flywheel Kinetic Split 30 -35 Ton Kohler Engine 196Cc
This is the ultimate log splitter, reliable, versatile, light, easy to manoeuvre and ;super quick.The MultiQuip Lickety Split™ will revolutionise log splitting in Australia.
;
SPLIT FASTER - One Log, Two Seconds!
Ordinary log splitters are slow…painfully slow. Because they use hydraulics ;to gradually force a log to split. The MultiQuip Lickety Split™ harnesses ;the power of two massive flywheels and a rack and pinion system to pop logs ;open at a rapid rate. And it's instantly ready to reload. No more waiting... ;the Lickety Split™ will work as fast as you can feed it!
Our testing has consistently shown that with the ;180mm wedge height ;the MULLS30 model ;will ;easily out-split any conventional 35-Ton hydraulic splitter. And it will ;do it a whole lot faster!

You can see one of our photo that taken by our customer, two of them split all the wood in 1 day. ;There are 3 rows of split hardwood, each row about 9 meters long and about 1.5 meters high. ;
;
Robust 196cc Kohler Engine ;for easy starting ;and ultra-power.
Want to see how it split woods in the real world? Check out below video.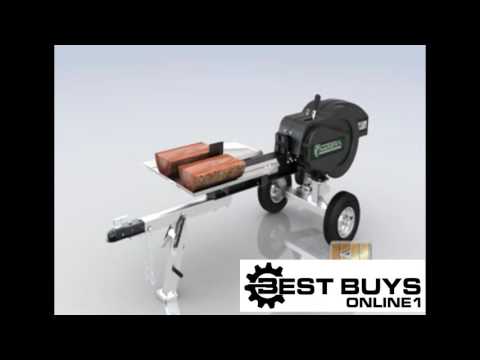 [isdntekvideo]
;
Flywheel Log Splitting
Instead of hydraulics, the MultiQuip Lickety Split™ uses kinetic energy. Our unique kinetic power system - consisting of twin flywheels (weighing 35kg each), and a commercial grade rack and pinion system - is the source of the power and the speed that makes the MultiQuip Lickety Split™ the fastest log splitter available.
The two massive flywheels act like a giant battery, but instead of storing electricity, they store mechanical energy. Their spinning weight is a force multiplier, accumulating energy created by the engine in between splits, then releasing it in a sudden burst. Any log is simply overmatched!
Spacious work surface saves your back!
With the Steel Work Table, logs stay at a comfortable working height, allowing you to split any log in comfort.
Generous size ;950mm steel working table ;and massive ;715mm working height ;keeps logs within easy reach for re-splitting without bending over to pick them up.
Specifications:
Patented Clutch System allows constant rack engagement. ;Clutch System Operates at safer rack speed for maximum output. ;
Designed to prevent kickback when rack is disengaged. ;
One person can easily make 450 splits per hour with Lickety Split™.
Max Splitting Force: 35Ton ;
Max. Log Length: 58cm
Cycle Time: 2 Seconds ;
Working Height: 70cm ;
Wedge Height: 17.8cm ;
Coupler: 50mm Ball Coupler
Wheel: 4.80-8(16").
Max. Towing Speed: 72 kph.
Shipping Dimensions: 213cm x 51cm x 67cm x 282Kg.
Model: ;LSFW30BDKO