Get notified when new sales are live
Subscribe to our notifications so you don't miss out on our new sales!
Maybelline Moisture Lipcolor in Royal Red
Maybelline Moisture Extreme Lipcolor in Royal Red
SRP $14.95* - today just $5! Save 67%!
Hydrating colour for soft, supple lips
Long-lasting wear that feels great on
A creamy gel-based moisturising system that penetrates deeply, providing hours of hydration. The special moisture formula will leave your lips smooth and supple all day. The bright red luscious lipstick is suitable for all skin tones..
Features:
Moisture Extreme Lipcolor
Shade: Royal Red
Gel-based hydrating formula
Leave lips soft and supple all day long
Best suited for all skin tones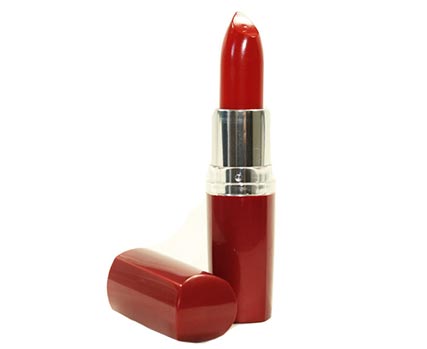 *Price comparison was sourced from supplier, and was accurate as of 13/8/12