Radio Flyer Classic Red Dual Deck Tricycle
Radio Flyer Classic Red Dual Deck Trike
Three-wheeling fun for just $109.95!
Shiny red design with retro detailing!
Ringing bell | Steel wheels with rubber tires!
Please note this item will be charged and shipped individually
Hit the ground rolling in style with the Big Flyer! This performance tricycle is perfect for little kids not quite ready for a bike but who still want to ride. With easy to reach pedals, secure rubber grip handles with red and cream streamers and a cool double deck rear step, your kid will be rocking a seriously smooth ride.
Features:
Radio Flyer Classic Red Dual Deck Tricycle
Colour: Red
Model Number: 33
Real steel body
Ringing bell
Steel wheels with rubber tires
Comfortable grip handles with red and cream streamers
Double deck rear step
Retro design
Radio Flyer Classic Red Dual Deck Tricycle
Colour: Red
Model Number: 33
Real steel body
Ringing bell
Steel wheels with rubber tires
Comfortable grip handles with red and cream streamers
Double deck rear step
Retro design
Suitable for ages 3+ years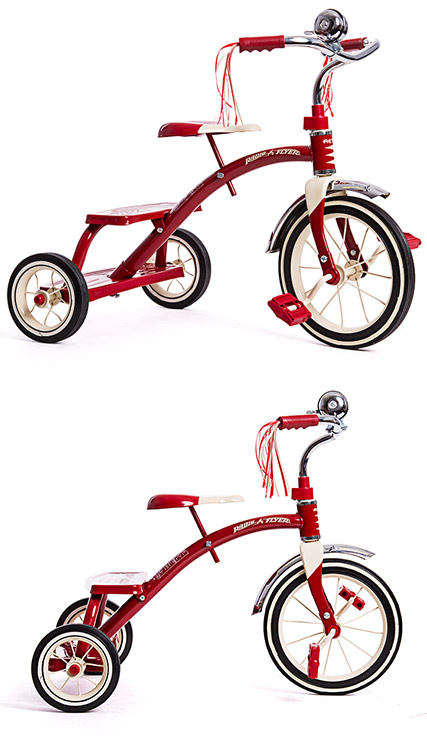 A Bit About The Brand / More Info
Radio Flyer Classic Red Dual Deck Tricycle
Colour: Red
Model Number: 33
Real steel body
Ringing bell
Steel wheels with rubber tires
Comfortable grip handles with red and cream streamers
Double deck rear step
Retro design
Suitable for ages 3+ years