Sennheiser MX 60 Street II Earphones
Sennheiser MX 60 Street II Stereo Earphones
Don't pay $40* - today just $9.95!
Get ready for action with high-end Sennheiser sound earphones
Not only do they sound good, they also look incredibly stylish. The Street line earphones are true lightweight models but are still equipped with Sennheiser's signature Basswind system for powerful, bass-driven sound. Their ergonomic design ensures an optimum fit that won't slip, even from the ears of the most physically active listener. If you need your earphones to be an ideal companion while you're out jogging, riding your bike or working out at the gym they have to offer a perfect fit. With their successful holding systems, the earpieces of the Sennheiser Sport line do precisely that, guaranteeing a secure fit and perfect wearing comfort in the most demanding situations.
Features
Carrying pouch
Sweat and water resistant
3.5mm jack
Cable length: 1.2 m
Sound pressure level: 166 dB (1kHz/1Vrms
Frequency response: 19-21,000 Hz
For MP3, iPod, iPhone, Cd, DVD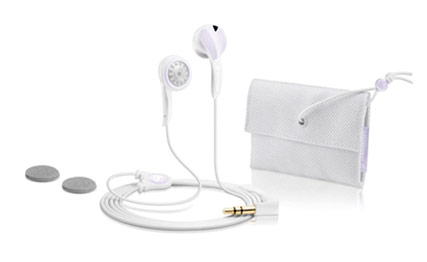 *Price reference was sourced from myshopping and was true and accurate as on the 23, May 2012.
A Bit About The Brand / More Info
Carrying pouch
Sweat and water resistant
3.5mm jack
Cable length:1.2 m
Sound pressure level: 166 dB (1kHz/1Vrms
Frequency response: 19-21,000 Hz
For MP3, iPod, iPhone, Cd, DVD