Tenga 3D Module Sleeve
Don't pay more elsewhere!
Rippling stimulus spaced throughout interior
Designed for a unique experience | 6" tunnel
Randomly elevated blocks adorn the walls of this object. The protruding blocks rub along you for a firm sensation, while the receded blocks cling onto you accentuating the tone. The blocks cascade in a contrasting flurry of stimulation providing a strong sensation with a solid finish.
Features:
Tenga 3D Zen Sleeve
6" tunnel
Block design on the interior
Made of Ag Antibacterial elastomer
With correct use may be used up to 50 times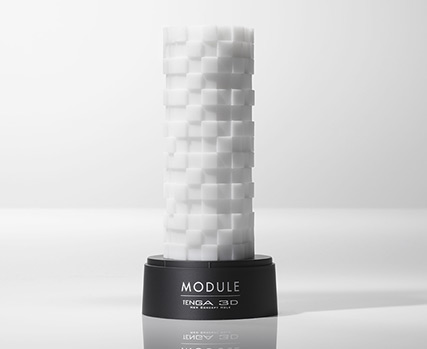 A Bit About The Brand / More Info
Tenga 3D Zen Fleshlight
6" tunnel
Block design on the interior
Made of Ag Antibacterial elastomer
With correct use may be used up to 50 times