Complete List of All Tommy Hilfiger Product Lines
When you think about popular names in the fashion world, Tommy Hilfiger is arguably among the top brands that come to mind. This is thanks to its rich history combined with a constant stream of creativity, innovation, and the ability to adapt to ever-changing fashion trends and consumer preferences.
First making its mark in 1985, the American clothing brand immediately got to work, debuting with a collection featuring preppy-style apparel such as button-up shirts and chino pants. By the mid-90's, it had delved into the womenswear market, creating high quality apparel for the ladies. Also during the 90s, the hip-hop scene took notice of Tommy Hilfiger's roomier styles, baggier fits and oversized logos, dramatically boosting the brand's popularity. Fast forward to today, and Tommy Hilfiger is a household name, worn by men, women and children across the globe, from celebrities to everyday people alike.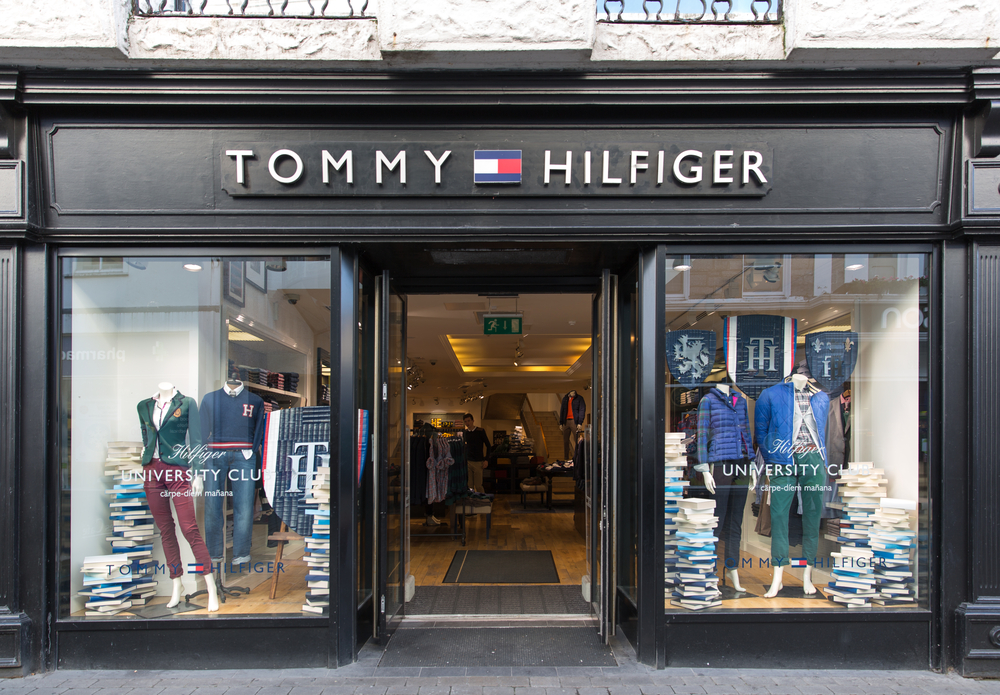 Over the past 3 and a half decades, various product lines have been released. Some have been discontinued, while others have been rebranded and become instantly recognisable in the fashion game. So let us take you through every single Tommy Hilfiger line ever released - from the ceased lines to those that are still going strong today.
Tommy Hilfiger
This is an obvious one, so we'll be brief. It goes without saying, but "Tommy Hilfiger" is the brand's main line, known for the signature look embedded in its roots. Staples include the classic polos, chinos, oxfords, blazers and outerwear as seen below. These simple yet iconic pieces are available here at Catch if this the style you're after.
Tommy Jeans (previously Hilfiger Denim)
The "Hilfiger Denim" line had been around for quite some time, before it was rebranded as "Tommy Jeans" in late 2017. Not to say that Hilfiger Denim was outdated, but the brand clearly saw the need to reincarnate it into something more modern and trendy. This is made clear by the Chief Brand Officer Avery Baker stating that the rebranding was a reflection of Tommy Hilfiger's commitment to Gen Z and Millennial consumers.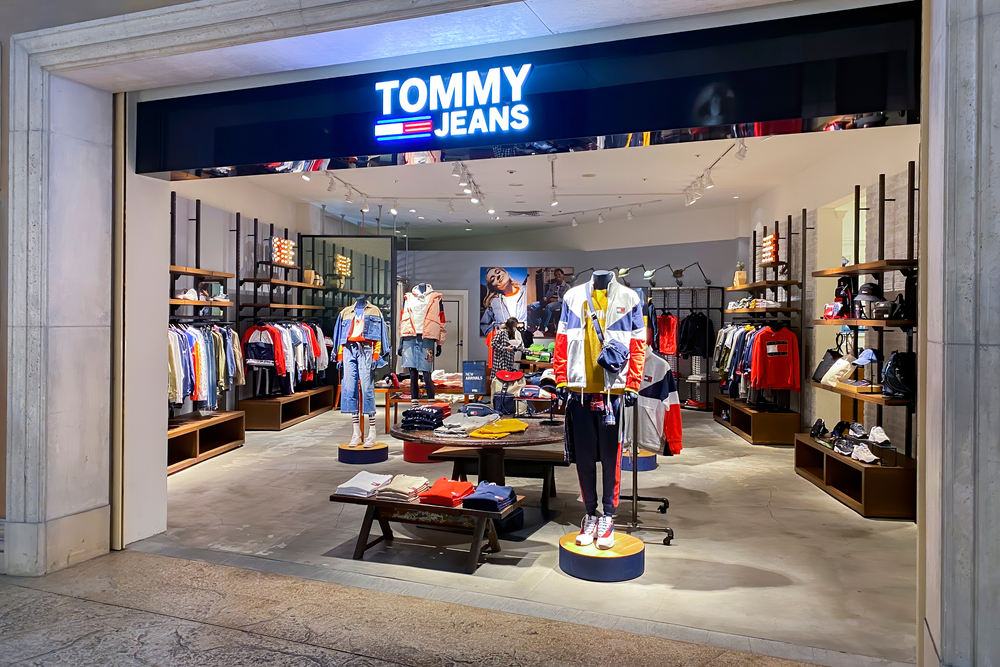 Since the line is targeted to the young generations, Tommy Jeans takes a casual, streetwear and athletic wear approach to its designs, often paying homage to the 90s with re-issues of 'vintage' designs. Some popular Tommy Jeans pieces include the Collegiate Logo Crew Sweatshirt, the Flag Logo Denim and Sherpa Jackets, and the various crossbody bags.
Tommy Sport (Previously Hilfiger Athletics)
This is another line by Tommy Hilfiger that has undergone a transition; from Hilfiger Athletics to Tommy Sport. Hilfiger Athletics was initially introduced in the late 90s as a men's cologne/perfume, before expanding into apparel and accessories that focused on functional sportswear. From windbreaker jackets to polo shirts and caps, the eye-catching designs of this line made it popular among the youth.
Fast forward to 2019, and the brand launched Tommy Sport - wardrobe essentials that are made for sports, utilising compression technology, stretch elements, breathable fabrics and water-repellent materials. Perfectly practical, this activewear line by Tommy Hilfiger is expected to continue growing for quite some time. Products include sports bras, leggings, jogger, singlets, tees and sweatshirts, all featuring the simple and clean Tommy Sport logo.
Hilfiger Collection
The most outstanding difference between the Hilfiger Collection Line and the rest is where it's made. As Hilfiger Collection is the brand's premium/premier line, each and every piece is manufactured in Italy. Only limited quantities are produced, utilising top-of-the-range materials, with many of the final products showcased on fashion runways. As expected, the Hilfiger Collection is dearer than its siblings, and may only be available at certain locations or online. Originally this line was mainly intended for women, but is now expanding its menswear range.
Tommy Hilfiger Tailored
This male exclusive line is all about suits, aimed at the 25-40 year old demographic. As indicated in the name, Tommy Hilfiger Tailored delivers stylish suits that embody sophistication and modernity. Not to mention the functionality of these suits, thanks to the use of innovative fabrics and technology. Back in 2017, 19-time grand-slam champion Rafael Nadal starred in the Tommy Hilfiger Tailored Spring 2017 Campaign, showcasing how the suits are manufactured for optimum movement.
Tommy Now
The most recent line by the brand, TommyNow debuted in February 2020 during London Fashion Week. The pieces are bold and daring, yet consistent with the current trends. All of the runway looks were available for sale online immediately after the show ended, giving fans from all around the world a chance to acquire limited and unique apparel by TommyNow. Although you may have a hard time finding the runway apparel online today, the Tommy Now EDT Spray is readily available to buy.
Over the years to come, we wouldn't be surprised if Tommy Hilfiger further broadens its horizons and releases new lines. We're excited to see what's next for the ever-popular American born and bred brand! At Catch, we stock a wide range of Tommy Hilfiger products, including Tommy Jeans, Tommy Sport, Tommy Now, and of course the mainline. Check out our Tommy Hilfiger sale today!