Careers
Our Vision & Values
To be the trusted place where Australians start their shopping Journey
Safety & Wellbeing
Safety & Wellbeing
The safety and wellbeing of our team and customers is everyone's responsibility. It is something we talk about openly and continually reinforce. We strive for a Zero Harm culture with best in class practices under continuous improvement.
Customer Obsessed
Customer Obsessed
We view the world through the eyes of our customers, and we do the right thing for our customers even when it is inconvenient. We value relationships with our customers and prioritize our investments in the things that make their lives better.
Data Driven
Data Driven
We focus on the controllable inputs to the business and use metrics and data to measure our progress and guide our decisions. Every employee has visibility into the metrics that are relevant to their position.
One Team
One Team
We are inclusive and treat one another with respect. We go above and beyond to breakdown silos, communicate clearly and help our teammates meet the needs of our customers.
Innovative & Fast
Innovative & Fast
We continually innovate in areas that are important to our customers and when we identify an opportunity, we move very fast to deliver robust and scalable solutions.
Passionate
Passionate
This is more than a job to us. We have an emotional connection to our mission to serve customers. We strive to bring our personality into our customer interactions even at scale.
Join our team
There's never been a more exciting time to join the Catch team! We're growing at an unprecedented rate, with new faces starting every week. If you think you've got what it takes to make our customer's shopping experience even more amazing, we want to hear from you!
View Open Roles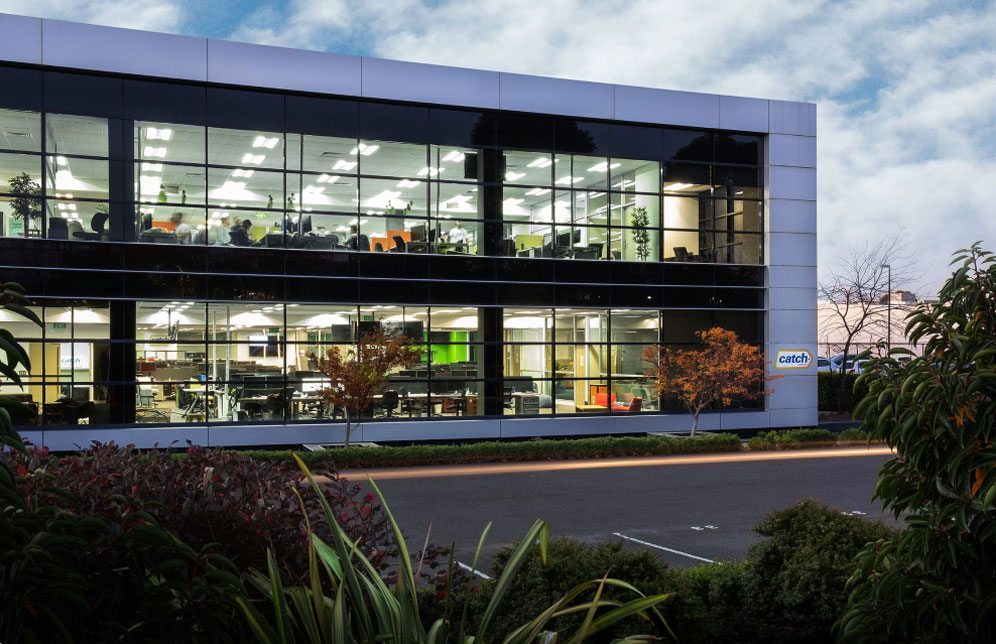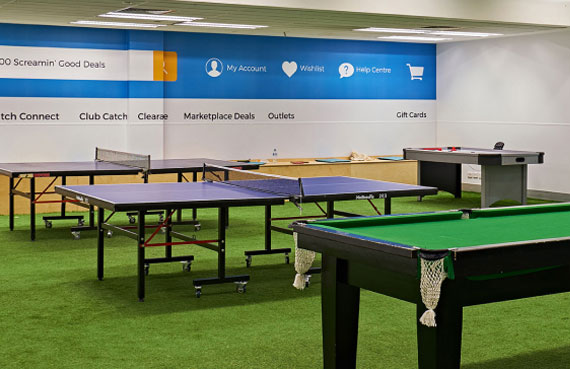 Catch Support Office
The support office is where we make the magic happen! It's a collaborative space where all our departments can come together to share their knowledge and ideas - and make some lasting human connections while they're at it!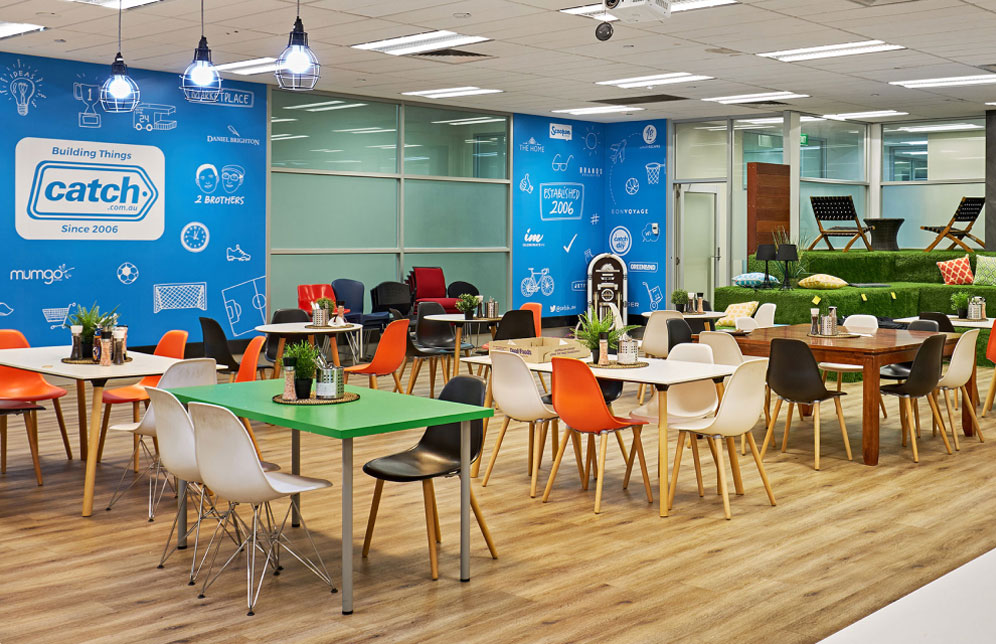 Perks & Benefits
Learning & Development
Opportunities to undertake training programs and online certifications, as well as attend industry conferences
Innovation Days and Hackathons
Cross-functional projects and secondments
Flexibility & Wellbeing
Employee Assistance Program available for all team members and family members
State of the art end of trip facilities
Flexible working options
Benefits
Paid parental leave
OnePass membership
Discount card
Recruitment Process
1

Apply Online

2

Video interview

3

Interview

4

Assessment

5

Reference check

6

Offer
1. Apply Online
Check out all the amazing Catch roles we are currently recruiting for on our careers page. See something you like? Just hit "Apply for this job" to begin your application.
Make sure you have your resume and cover letter ready to upload as you'll need these prior to pressing submit. Our team will then review your application and assess your skills and experience against the roles selection criteria
2. Video interviewing
Video interviewing is a great way for us to learn more about you, in a digital environment, prior to any face to face interviews. They are not intended to replace the interview experience.
If you're invited to a video interview, it means that we've seen something great in your resume, we just want to get some more info and give you the opportunity to explain it in your own words.
3. Interviews
Next, you'll be invited to our interview rounds, this will either include two or three rounds depending on the level and type of role you've applied for. You'll get a chance to meet managers, teammates and stakeholders. Whilst our interviews aren't overly formal, we will be using some behavioural based techniques, meaning we'll want to know what you have done, how you did it and how you might do it differently next time.
The interview process is a two-way street, we want to learn more about your skills and experience, motivation for working at Catch and get to know you. In turn, this is your chance to ask about the role, the team and get a feel for who we are.
4. Assessments
For certain roles you'll be asked to complete an assessment. This may be a case study, technical challenge or creative task. For some of our senior roles there will be a psychometric assessment element. We'll explain the process when the time comes.
5. Reference checks
Once the final interviews and assessment have been completed, we'll contact you to complete two professional reference checks with some of your most recent direct managers. We use an online platform called X-Ref for this, but we will talk you through the whole process when the time comes.
6. Offer
If everything's in order, we'll get in touch to offer you the role. The Talent Acquisition team will talk you through the offer details verbally, including remuneration, benefits and start date.
Once you agree on all the details, we'll generate a written offer and send this to you electronically. At the same time we'll ensure that any final background checks (Police and Work Rights) are completed.