Pick Up from Target! Click and Collect with Catch
Instore Pick Up from Target
If you've ever shopped at Catch before, you'll know that we deliver your goods straight to your door. And now, you also have the option of picking up your order in store! Pick Up from Target is the latest service offered here at Catch - whether it's those pair of shoes you've had your eye on, or a present for an upcoming birthday, you can simply order online and pick them up from Target.
Not only does in-store pick up give you the flexibility to collect purchases at your own convenience, but you may also save some money!
The great thing about Pick Up from Target is Target is open 7 days a week! This means you don't have to frantically rush to the post office before 5pm, or have to wait till the next day (or a whole weekend) to collect your goodies.
How does Pick Up from Target work?
Once you're done browsing through our range of products and satisfied with your cart, you'll be given the option to "Pick Up from Target". Pick Up from Target is only available for products sold and delivered by Catch, excluding bulky items, adult products and R rated video games.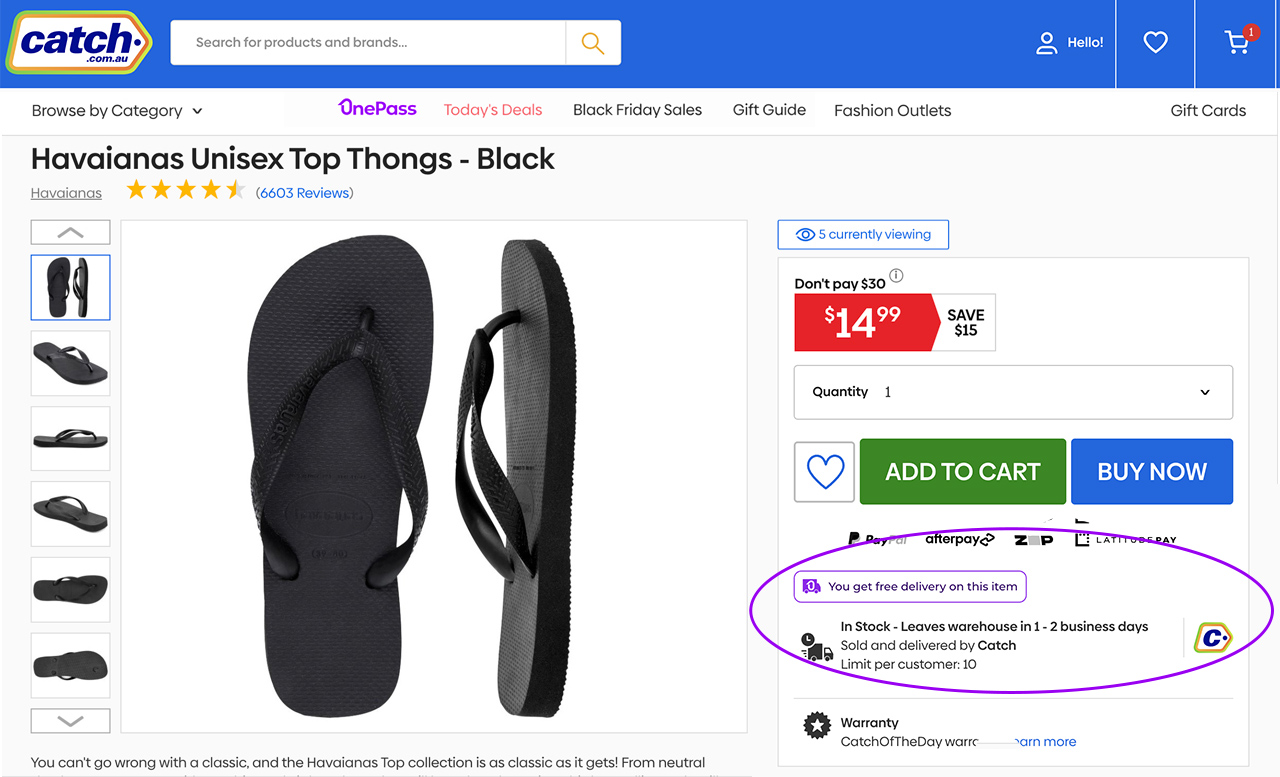 Simply enter your postcode and select your Target store, before submitting your order. That's it! A no-nonsense, quick and easy way of shopping at Catch.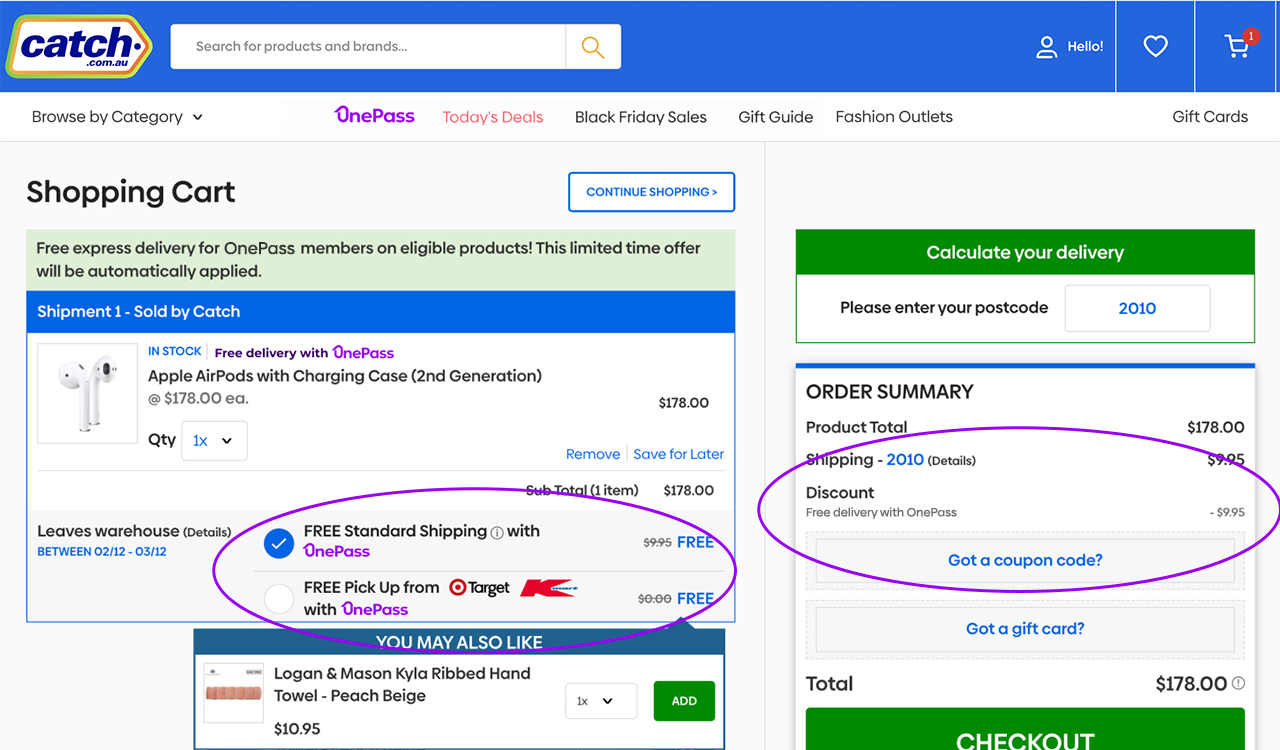 FREE Pick Up From Target for OnePass Members
If you're a OnePass member, Pick Up from Target will be completely FREE on all eligible Catch products - no minimum spend required.
Even if you're not a OnePass member, Pick Up from Target will be half price compared to the standard shipping fee.