Top 4 Winter Coats for Stylish Doggos
Just like us, our dogs need to be kept warm and comfy on these cold winter days. In fact, if you feel like you need an extra layer to stay warm, your pup may need it too.
Their thick coat of hair helps keep them warm and retain essential oils in their skin, but sometimes it's just not enough when the temperature drops.
We've picked out some of our favourite dog jackets and dog winter coats that'll keep your furry pal happy and healthy, without costing you a bomb.
Explore now, thank us later.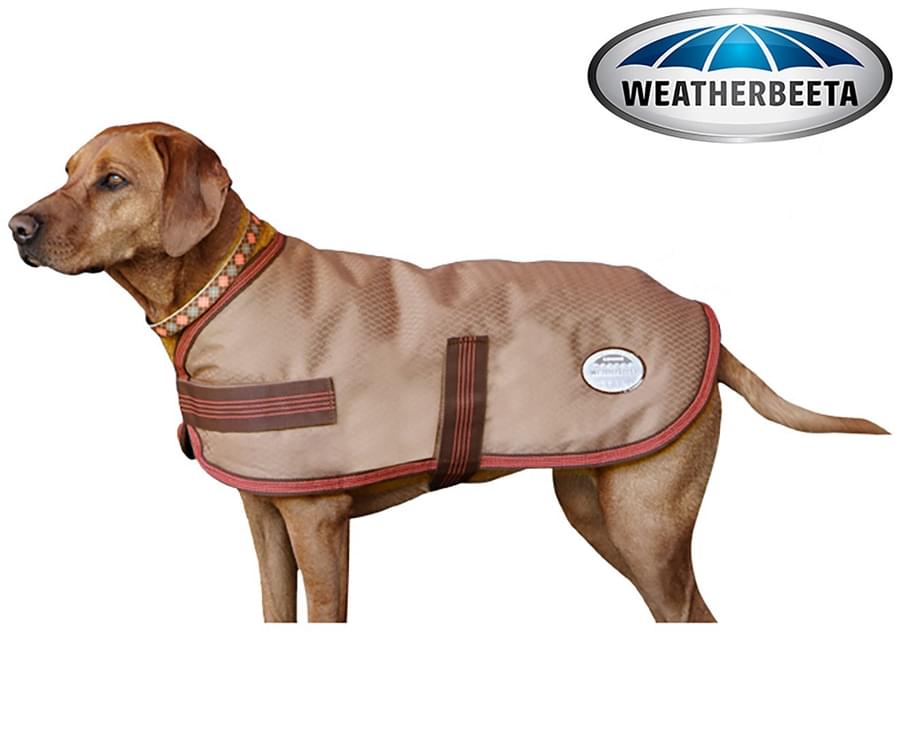 Protect your precious pup from the elements with this super stylish dog parka! Waterproof, breathable and perfectly durable, this lightweight dog jacket is built for outdoor protection.
WeatherBeeta coats help protect your dog from the cold, featuring polyfill padding and durable nylon lining for a fit that's as comfortable as it is practical. Fully machine washable, this handy dog jacket is the perfect addition to your pet's winter wardrobe.

Ruff n Rugged offers the cutest jackets and coats made especially for dogs. Created to withstand the cold, R n R jackets are durable, form fitting and lightweight, making them ideal for dogs of all sizes. Be it rain, wind or snow, these coats not only keep your pets warm, they'll make your furry friends the talk of the dog park - super stylish and adorable. The Ruff n Rugged Oilskin Coat features an easy harness that lets you slip this bad boy on your dog in record time. This non-restrictive coat is crafted with comfort as top priority - it's 100% waterproof and looks great on any pup of any size.

Ideal for night time walkies, this winter warmer features a bright yellow stripe that lets your pup stand out in the dark. Made with waterproof material, these jackets are easy to wash in cold water and dry quickly. With great padding, these dog jackets provide an extra layer of protection and comfort, all the while providing full range of motion for leaping and ball-chasing. This jacket comes in several sizes: medium, large, x-large and xx-large. At this price, it's a steal - check it out at Catch now!

The Purina Petlife range features odour resistant dog coats designed to keep your pup stylish and most importantly, comfy. With their bacteria killing Silver-Ion technology, Petlife creates its coats with odour fighting micro fleece lining that's strong yet soft - making their dog coats the perfect mix of durable and flexible. What's more, is that these coats are designed with reflective details to keep your furry buddy safe at night. No matter what the weather conditions - your doggo will be extremely comfortable in this fabulous number.