The 5 Best Glamping Spots In Australia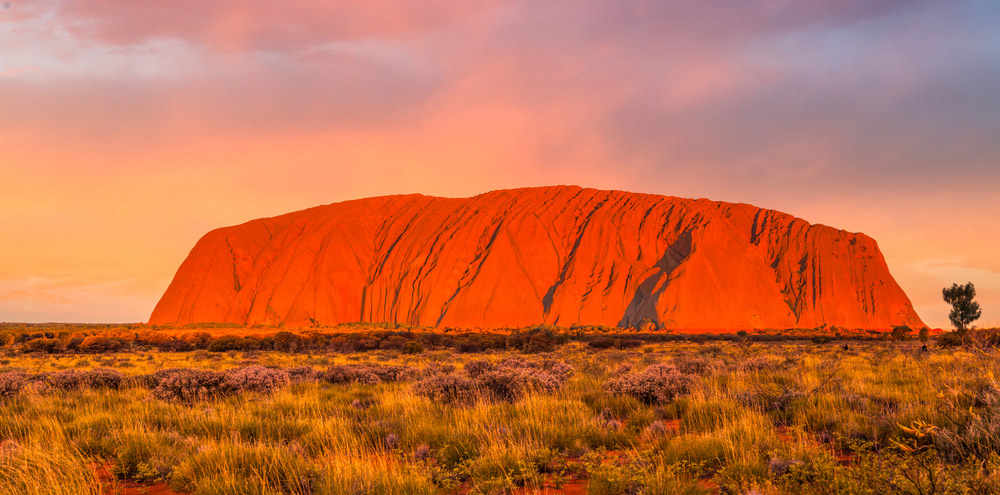 Love being out in nature? We sure do, but we hate the bugs, unpredictable weather and all the undesirable stuff that campers have to deal with.
Wish you could add some glamour to camping? Well, 'glamping' was made just for you. This luxury camping experience involves traveling to gorgeous places without having to sacrifice any comfort!
Who wouldn't want to exchange a cold sleeping bag and tinned food for a queen-sized bed and a three-course meal?
Whether it's in a dense jungle or massive national park, glamping is the best way to experience Australia in style.
Check out these 5 awesome glamping destinations right here in our own backyard...
Bubble Tent, Capertee Valley, New South Wales
Set up by serial stargazers and inspired by New Zealand's Lake Takepo, Bubble Tent overlooks the widest canyon in the world. The Capertee Valley is the ultimate destination for birdwatchers looking to get away from their busy lives in the city.
Collectively 3 Bubble Tents at 3.5 metres, these tents have been named after constellations Leo, Cancer and Virgo. This gorgeous glamping destination is equipped with a cozy queen bed, telescope, eye masks and even curated Spotify playlists. It's every stargazer's fantasy come true.
Paperbark Camp, New South Wales
The Paperbark camp was set up in 1998 by an Australian couple who fell in love with the African camping style. Focused on creating sustainable eco lodges, the Paperbark camp has 12 canvas tents under the eucalyptus. These tents are made complementary to the landscape with just natural ventilation throughout the property. There's an exclusive restaurant on the property, called Gunyah (Aboriginal for 'place of shelter') famous for its seafood.
Since there's no fencing to keep wildlife away, you may even find kangaroos passing by the tents. Located near Jervis Bay, you can explore your surroundings via walking trails and take advantage of the complimentary bikes and canoes. Just 2 ½ hours from Sydney, who wouldn't want to visit this multi-award-winning glamping destination?
Pebble Point, Great Ocean Road, Victoria
What better way to enjoy The Twelve Apostles than to camp there? Located behind these famous rock formations, Pebble Point is perfect for nature lovers traveling to this part of the world. Pebble Point is close to three major national parks, making this glamping destination one of the few in the world that's situated just a few meters from them. Pebble Point is an exclusive bush retreat which has six safari-style tents featuring king-size beds.
Runner up: Roar & Snore at Taronga Zoo, New South Wales
A wildlife lover's paradise, Sydney's famous Taronga Zoo offers an overnight experience in wild style. Wake up to the impressive Sydney harbour view and get photos taken with the zoo's friendliest animals. The best part has to be exploring the zoo after the general public leaves. This award-winning tent accommodation provides gourmet refreshments and a delicious buffet-style dinner spread. Get up close and personal with the zoo's animals at this luxurious camping destination.
The Winner: Longitude 131, Northern Territory
One of the first must-visit places in Australia is the World Heritage-listed Uluru-Kata Tjuta National Park. The Red Centre called Uluru or Ayers Rock is famous all around the world. Thanks to Longitude 131, glamping here is now possible. With 15 safari-style luxury tents, you'll be enveloped in the world of indigenous artworks and the vastness of the sacred land. Another amazing location in Australia to go stargazing in style, this camp is iconic to say the least.