The 8 Best Travel Apps for Your Aussie Adventure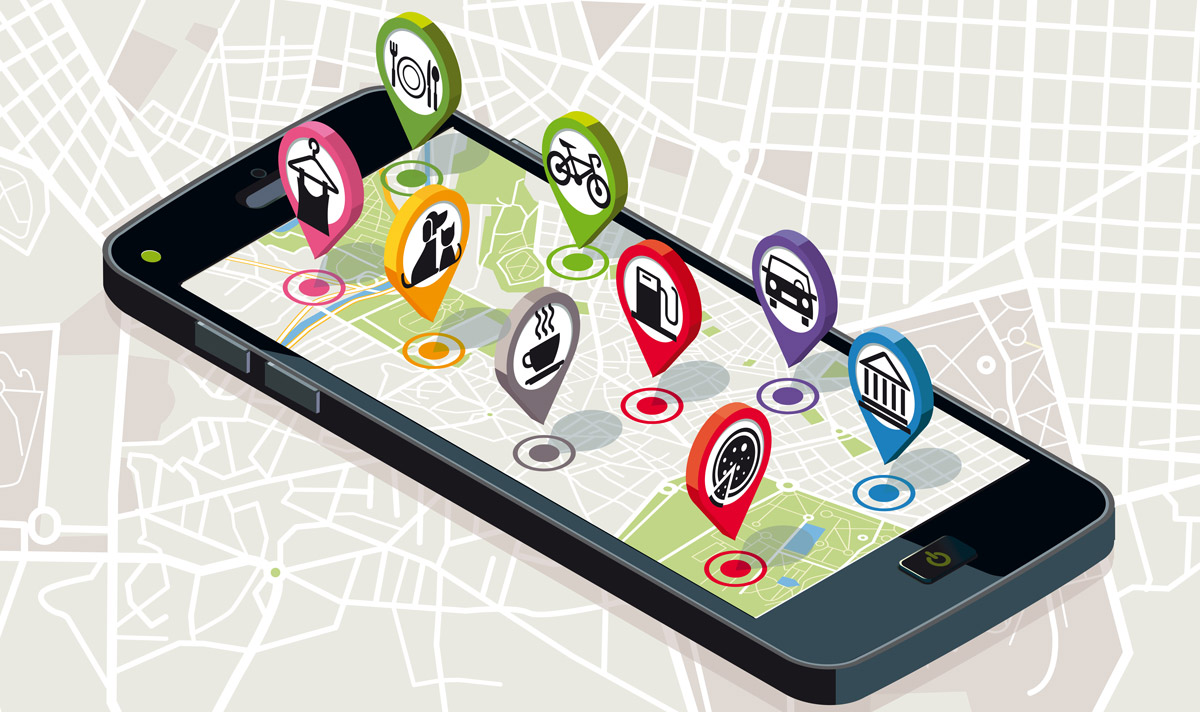 If you're travelling around Australia, you'll need the right know-how and the best tips & tricks to get you around safely.
No need for annoying tour guides & fat brochures weighing you down - check out these awesome travel apps that give you all the info you need.
Stay safe and make the most of your trip with these must-have travel apps for your Aussie adventure.
The Wolfram Sun Exposure Reference App makes sure you don't get sunburnt on your way across Australia. How does it work? The app uses your location to show maximum UV radiation in the area. It includes a sun protection advisory according to your skin type, so you know exactly how much SPF you ought to apply.
Especially recommended for travellers to the land Down Under, Wolfram is a must-have app to help protect you from skin cancers, cataracts and premature ageing of the skin. With Australia's ozone layer getting more and more damaged, this app is definitely worth the $1.49 investment.
You gotta go when you gotta go, right?
As the name suggests, this life-saving app finds you the nearest public toilet. In fact, you can even use different filters to find a public toilet suited to your needs, like ambulant toilets and ones with additional features like sanitary supplies and baby-changing stations.
With more than 280,000 public toilets in its system, this app is constantly being updated by users in case a new public toilet pops up or an old one shuts down. This app really is a no-brainer when you're visiting a new city.
Who doesn't love free internet?
The WiFi Finder app shows you both paid and free WiFi spots across Australia. Thanks to Google Maps, the app tells you exactly where you need to go to get connected.
The WiFi Finder features filters that let you choose your next hotspot venue according to the venue type (restaurant, bar, cafe, etc.) and WiFi speed. The best part about the app is that it works online AND offline. Available in 144 countries, this one's a keeper.
Track your trip, record your journey and share every incredible experience with your friends with this fabulous app that helps you do all that and more! Perfect to digitally document your trip, the LiveTrekker app records your route in gorgeous high-definition maps, and lets you take notes, pictures and videos as you move from one city to another.
This wonder app tracks your speed and altitude on its interactive map, but our favourite part about it is that it does all this without costing you any roaming charges.
This one is every stargazer's wish come true...
The Australian night sky is one of the most incredible things you'll ever see. Thankfully, you don't need to bring a telescope or your astronomy books - the SkyView app uses AR technology to show you galaxies, constellations, planets, and even satellites! The SkyView app makes it easy for you to capture your view and share it with your friends and family.
The name says it all.
The WikiCamps Australia app crowdsources information on day stops, dump points, points of interest, campgrounds, hostels and caravan parks.
This app thankfully works offline and asks you to download content before your trip. It comes with an interactive chat forum and works as a built-in trip planner. First try it out for free and upgrade to its full version for a small fee - completely worth it if you ask us.
From the makers of WikiCamps, Fuel Map Australia is a handy app that gives you fuel station locations and constantly changing fuel prices from FuelWatch and FuelCheck. The app displays locations of nearby petrol stations with their branded pins, along with their latest fuel prices.
Fuel Map Australia comes with a practical log to help you keep track of your car's fuel economy and your recent fuel purchases.
Safety first.
Australia is no stranger to natural disasters, which is why every traveller should download the Emergency AUS app to keep them up to date about emergencies through real-time updates. The app constantly updates information about hazards and risks like bushfires, floods and thunderstorms alike.
The app encourages its users to share any useful information about disasters affecting them to help keep others informed. The app also allows you to organize 'watch areas' in your location to let you know that your loved ones are safe from harm.