Budget Dog Beds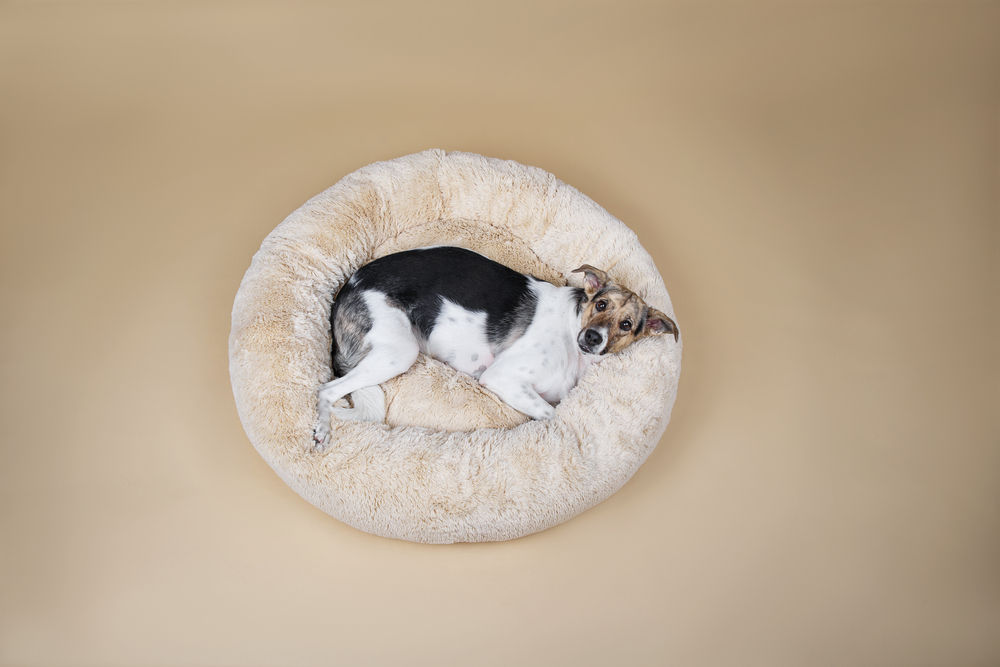 Pups can be quite expensive, and it doesn't just stop at purchasing your furry friend. Things we must consider as owners are what types of beds to get for our pups so that they have the comfiest and cosiest sleep while also looking after their backs, joints and more (just like humans!). If you are looking to get a good quality dog bed and value for money, here is a guide on some cost-friendly dog beds.
What to consider when buying a Dog Bed?
Before you dive into anything you need to consider the dogs breed, size, weight, mobility. Another thing as dog owners we should consider is if the dog has long hair, a lot of fur, no fur, if they have joint problems or any other issues to decide on the right bed for them.
Orthopaedic dog beds are suitable for dogs of all ages! Designed with memory foam, these beds create the added support your furry friend needs by distributing pressure points and promoting even weight distribution. They are ideal for elderly dogs and/or disabled dogs with issues just as arthritis, providing them with extra support for their joints. Given the nature of these specialised beds, they don't often come cheap however you can find some great deals right here at Catch.
The Paws & Claws range offer the Winston orthopaedic foam bed that comes in two different colours – navy and grey. Crafted from orthopaedic foam, this beautifully made pet bed helps relieve pressure from sore joints as they rest and sleep. It also has a non-slip base so that it's easy for your pooch to get in and out – all at an affordable price too.
Calming dog beds
Like us, dogs have their own personality, and just like us humans, dogs can also suffer from things like anxiety. However, it is a lot harder for a dog to communicate it as it's not something that they can express verbally. Relieving anxiety in your furry best friend can be a long ongoing process however there are little everyday tools that can help! Anti-anxiety or calming dog beds can be a great start and great source of comfort for your dog and assist them in treating their anxiety. For the more anxious dogs sleep is and rest is the most important part of a dog's life. Dogs on average sleep anywhere between 12 to 18 hours a day.
Here at catch we have a range of calming dog beds that won't break the budget. There are so many different types of calming dog beds that you can choose from. From heated dog beds to big fluffy doughnut style beds your pooch will have the cosiest night's sleep. Check out the latest heated dog beds from Tail Waggers and the fluffiest dog beds from Paws & claws that all range from $20 - $60.
Elevated dog beds
Getting a new pup means going through a teething stage! And we all know going through puppy teething stage can be a headache. Most puppy owners are forever buying new dogs beds because many pup's love to 'unstuff' their dog beds. Which is why when considering which bed to buy, you should consider an elevated dog bed. They are still quite cushiony, however have less stuffing that your furry friend cannot get too!
With a variety of budget – friendly elevated dog beds here at catch you can find the latest dog beds from Paws & Claws, Charlies Mog & Bone and a whole lot more all at an affordable price ranging from 20 to $70.
Heated dog beds
Does your dog love laying over heated vents? Do they love snuggling up in blankets? then a heated dog bed might just be your answer. Heated dog beds don't just keep your dog warm, they aid many dogs in joint issues and pain relief especially in senior dogs and dogs with arthritis and hip dysplasia. If your dog has short hair then this also may be the answer during those cold winter nights keeping them as warm as possible.
Now if you're wondering if heated dog beds are safe, first of all there's two types - foam or electric powered. If you're also wondering if they are budget friendly, then don't worry here at Catch we've got you covered as always with our range of heated dog beds that won't break the budget. Check out the Tail Waggers heated dog beds that range from $30 to $60.
Cooling mats
For those warm summer nights and dogs that have an extra coat of fur you may want to consider a cooling mat for your pooch. Dogs usually are warmer, especially those breeds that have that extra layer of fur, so they may find it more difficult to cope during the warmer seasons, especially if your dog is an outside dog.
Here at Catch we have a massive range of cooling mats that you can choose from!
Popular Questions Asked
Do dogs actually need beds?
Yes, It is preferred that they do have a special bed such as an orthopaedic bed as it does aid and support joint and bone growth, as well as support joints in older dogs too. If you are willing to spend the money, then orthopaedic dog beds are the better option.
What is the most comfortable bed for a dog?
The most comfortable bed for a dog is one that is right in size, material and shape. Another factor is where the dog bed has been placed. You need to make sure that they are placed in an area that they feel safe and comfortable, as well as a bed that Is easy to get in and out of, and hygienic can make all the difference.
Should dog beds be soft or hard?
Most dogs prefer hard beds, and yes, hard beds are a better option as soft beds don't offer the support needed for comfortable rest and healthy joints. For example, and older dog with joint problems such as arthritis and may find it difficult to get out of a plush bed.
What is the best dog beds in Australia?
The best dog bed in Australia are orthopaedic dog beds as they provide the most comfort and support in bone growth in dogs.