The ASICS Kayano: The Ultimate Choice for Women Runners
Ladies, introducing your new (running) partner-in-crime.
We've finally found the perfect pair of running shoes for women - the ASICS Gel-Kayano.
Athletic shoes for women need to be perfectly lightweight, durable and have the right layers of cushioning that give your feet the right amount of protection.
Whether you're a beginner or pro, the ASICS Gel-Kayano range offers some of the best kicks around - built with custom technologies and equally as comfortable as they are tough, these runners are built for winners.
We've scrounged our inventory and found 4 activated charcoal must-haves to add to your beauty arsenal.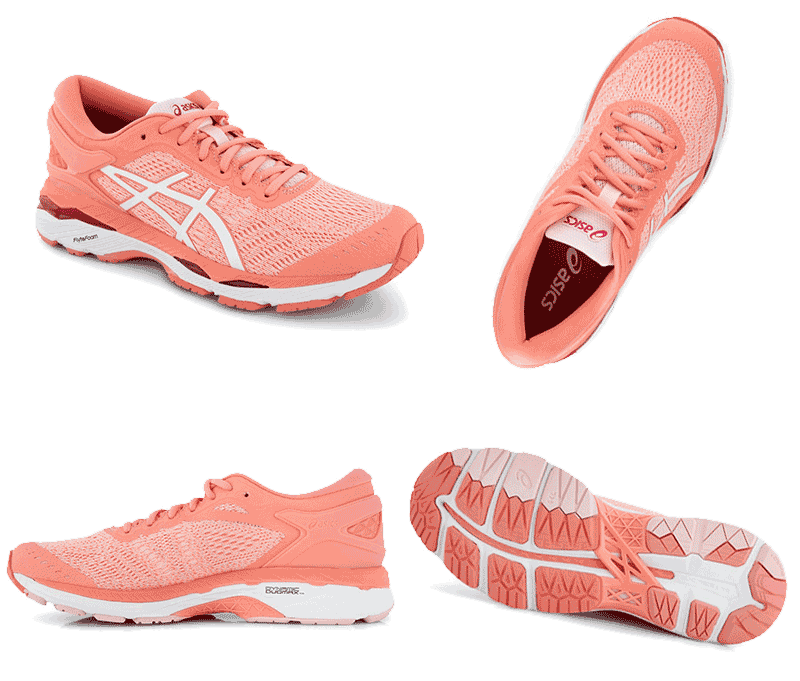 Why run with ASICS?
Running is probably the best way to stay fit at any age. The only real investment you need to make, is to buy that perfect pair of running shoes that fit you just right. So, we went ahead and did all the hard work for you.
What did we find? Asics Women's GEL-Kayano 24 Shoes are your best bet, whether you're on the track, on the streets or just havin' a Sunday stroll.
Here's a deeper look into why you should make that much-needed switch from your current pair, to the exciting Asics Kayano series...
Comfort always comes first
Whether you're new to the sport or looking to replace that old pair of kicks, it's absolutely crucial for runners to be comfortable in their shoes. In fact, studies conducted insist that there be an approximate distance of about 1/2 an inch between the the big toe and the tip of the shoe. Having the right pair of running shoes has also shown to improve the runner's posture. Ultimately, this can save you from countless health problems in the lower back and hips.
However comfortable your feet feel on your runs, determines how far you progress. If your current running shoes have you in pain or any kind of discomfort, it may be high time to grab yourself a new pair that are built for ultimate comfort. The ASICS Gel-Kayano range offers just that - so you can kick your training up to high gear and still feel great.
Protection is never overrated
ASICS GEL-Kayano offers special layers of cushioning, decreasing impact when the feet come in contact with the ground. ASICS incorporates Rearfoot and Forefoot GEL® Cushioning Systems, along with the latest in shoe technology, specifically - FlyteFoam Midsole Technology and Guidance Line® Midsole Technology, to make runners comfortable over both short and long distances. With the latest ASICS GEL-Kayano series, the addition of a jacquard mesh upper coupled up with the Meta Clutch external heel-counter provides a unique and customized fit for runners. This series is particularly helpful for people with flat feet and low arches.
Your shoes, your style ('nuff said)
Globally, there's a growing trend in women spending more on footwear, including running shoes. While they're all about the right blend of technology, comfort and support, ASICS makes sure it creates these basic beauties in bright and attractive colours. Since this series is made for the modern, style-conscious runner, ASICS pays meticulous attention to the finer details, and makes them in multiple fabulous colours including White Ice, Diva Blue, Flash Coral and Aqua Splash.