Top Social Media Tricks & Family Games to keep you busy
Being stuck at home without your normal agenda is enough to send anyone stir crazy! To help ease the monotony of boredom that many of us experience at home, we've come up with 5 interactive activities you can enjoy with family and housemates.
Settle family bragging rights with these board games!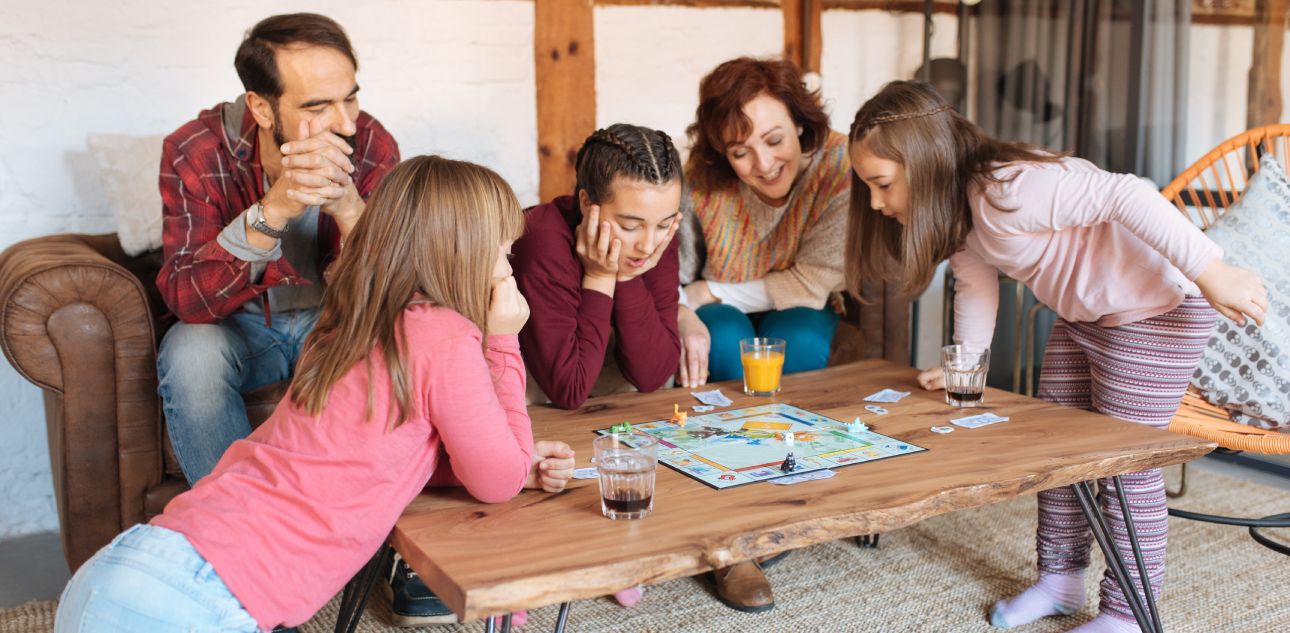 Screaming matches, mean death stares and arrogant taunting are just some of the ways family board games can initiate rife household rivalry. Whether you're playing for fun or for bragging rights there are a plethora of board games to help liven the mood in your home!
Monopoly.
The iconic fast dealing property trading game will bring everyone together only to split everyone apart once siblings start racking up hotels on their properties! An easy antagoniser for the little ones yet Monopoly is also a great strategic game for adults who want to test their financial acumen. Quick tip: Try get your hands on all the utilities first!
Connect 4.
The all-time classic connection number game is a great way to get the strategic juices flowing and induce some competitiveness around the house. Build your line vertically, horizontally or diagonally - just make sure you do it before your opponent! Quick tip: the more you play this game, the quicker you'll be able to realise game-winning openings!
Trivial Pursuit.
Players who are well versed in their general knowledge or understanding of a topic will command the game of Trivial pursuit. Whether it's questions about your favourite TV show or period of history, Trivial pursuit will settle the score amongst those in the family who think they have the highest IQ. Quick Tip: Meticulously research the topic 5 minutes before playing!
The best gaming for your boredom fix!
Getting stuck into video games can be a perfect way to escape the dullness of isolation and catapult yourself into a whole new world of fun and excitement!
Nintendo Switch.
Everyone is going bananas over the newly released Nintendo Switch and for good reason! Play the games you know and love wherever around the house with awesome portable gaming that is designed to suit your lifestyle. Whether you're snuggled up in bed or in the kitchen whipping up dinner, it's easy to play Nintendo Switch just about anywhere! Enjoy the fun-filled Nintendo games including Mario, Super Smash Bros and plenty more to keep you occupied!
Minecraft.
For those who enjoy adventure and exploration, Minecraft is the game for you! In a virtual world of varied landscapes, Minecraft gives you the power to build your empire and partake in plenty of cool online activities with other gamers. Expand your territory and fend off those pesky zombies - now is the perfect time to begin your first Minecraft campaign!
VR Headset.
Delve into the future of gaming with VR headsets that are bound to blow your mind with their incredibly realistic graphics and fun game modes! Jumping behind the wheel of a race car or hopping on an epic rollercoaster are just a couple of the vividly lifelike activities you can fulfill using a VR headset - it's crazy!
Master social media trick shot challenges!
Out of all the activities we've mentioned, mastering social media trick shot challenges by far is the most rewarding! From throwing ping pong balls into plastic cups to flipping bottles of water, we've collated a few of our favourite trick shot challenges to get you inspired!
The Longshot.
Here we have a classic case of line and length accuracy accompanied by the perfect amount of power and a lot of time on our hands. Not many people come out of attempting The Longshot wanting to hear plastic Ping Pong balls bouncing off of the floor ever again because this challenge generally requires a hefty amount of practice!
Difficulty: 8/10
Bottle Flip.
Undoubtedly the most well-known trick shot challenge online, bottle flipping simply requires correct water weight and a delicate flick of the wrist. Plastic bottles are best used here to avoid noisy impact and if you want to get more inventive, try two bottles at once!
Difficulty: 6/10
CrossBar Challenge
If you're needing some time out of the house, head down to your local soccer pitch and try out the crossbar challenge! Test out your accuracy and patience by attempting to lob the ball perfectly so it clatters into the crossbar of the goal. You might be there for a while.
Difficulty: 9/10
Make use of your Ping Pong table with these inventive games!
Who would've thought your ping pong table could be used for anything other than the great game of ping pong itself! If you're starting to feel stifled at home, playing games on your ping pong table against housemates and other family members is a great way to alleviate some of the pressure. This is sure to get heated!
Pong BasketBall.
Pong Basketball is a game that requires death touch precision and a steady hand to outplay your opponent. Set up 10 plastic cups in a triangular 4-3-2-1 formation on either end of the table and equip yourself with that lucky Ping Pong ball of yours. Pong Basketball can be played either in teams or one vs one, either way the aim of the game here is to free throw your ball into all of the opposing side's cups - first team to sink all ten cups, WINS! The importance of a precise shot becomes increasingly emphasised as you start to get down to the last few cups, this is also usually where taunting and distracting tactics are employed by your opponent. The key takeaways here are to practice your ball throwing religiously and mentally block out any goofy attempts to derail your shot.
Pong Downball.
If you're good with your hands, Pong Downball is the game for you! Using a bouncy ball that can easily be directed with your palms, this game requires you to first bounce the ball in your half of the table, over the net and then subsequently bounce in the opposing half of the table (exactly how Downball is usually played minus the net). Testing the dexterity of your hands and power of your shots, Pong Downball is a great way to improve your hand-eye coordination whilst dominating any loudmouth housemates. Kickstart your illustrious Pong Downball career today!
Ping Pong.
To begin any high-octane ping pong match you're going to need 3 simple tools, a racquet, a sturdy net, some ping pong balls and an evenly skilled housemate. Once you've assembled those essentials, it's game on! Play first to 21 or play all night, the game of ping pong takes no prisoners in its ruthless pace and rigorous testing of one's concentration.
Take your Lego building prowess to the next level!

Become the Lego building maestro you were always meant to be by stocking up on Lego sets. Whether you're building as a team or on your own, there are a myriad of fun and challenging Lego models for you to work on at home. We guarantee the end product will be worth it!
Star Wars Lego.
If you're a Star Wars fanatic, you're going to love building Star Wars Lego characters and spaceships! Recreate scenes from the movies or build up your own Star Wars Lego empire with plenty of models to choose from including the almighty Imperial Star Destroyer and Luke Skywalker's Land speeder. Arguably the best-selling type of Lego, Star Wars models are always a smash hit with the kids!
Harry Potter Lego.
Escape your boredom woes and enter the magical world of Harry Potter Lego. Take a trip to the Whomping Willow or enjoy a butterbeer in Hagrid's Hut - building all your favourite characters, places and scenes from the Harry Potter series will keep you entertained for hours on end!