Beauty Finds: Best Eye Makeup Under $50
Unlike face makeup, eye makeup such as mascara, eyeshadow and eyeliner, isn't chosen based on your skin type and skin tone. Along with lip products, eye makeup products that you decide to buy are based on your personalities or how you want to express yourself. Whether you're in the mood for something simple and natural or a bold smokey eye, eye makeup allows you to express yourself! We've rounded up the best eye makeup products under $50. From eyeshadow palettes to eyebrow gels, we've covered all the bases!
Looking to build your already amazing collection of eyeshadow palettes? Perhaps you're a beginner on the hunt to find a palette that'll not only work for any occasion, but also won't break your wallet.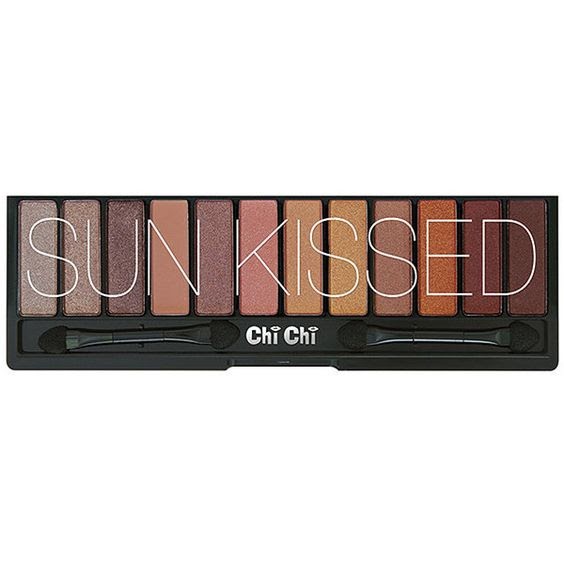 Chi Chi Glamorous Eyeshadow Palette
Chi Chi has an incredible range of eyeshadow palettes. Whether you're into neutrals or are trying to emulate the colours of a sunset on your eyes, Chi Chi Glamorous Eyeshadow Palettes have got you covered. These velvety soft, highly pigmented eyeshadows are super blendable, making it easy to create fun and unique looks. Its affordable price tag will have you buying all the options available!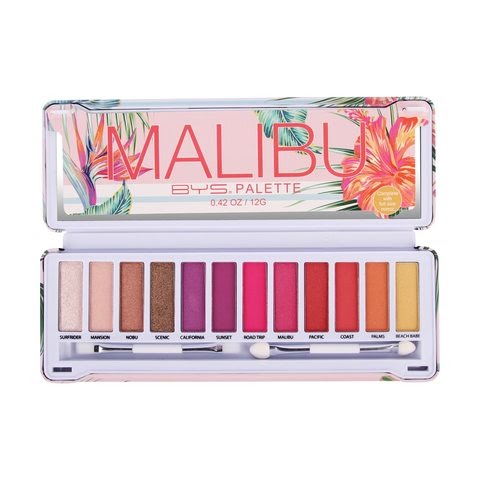 BYS Malibu Eyeshadow Palette
If you enjoy experimenting with bright and bold colours and textures, the BYS Malibu Eyeshadow Palette is made just for you. It's the ultimate summer palette! Rock your inner Malibu Barbie with these gorgeous glittery and matte shades. The colours in this palette have unbelievable colour payoff and are so easy to blend! Featuring a full-sized mirror and two double-sided brushes, this palette will make a statement in your makeup collection.
Eyeliners come in various forms. From gels to pencils, eyeliners can elevate your makeup look. But what exactly are the differences in these eyeliners? You get more control with pencil liners. You can line your eyes with the pencil and smudge it out to create a softer effect. Some pencil liners are mechanical, which means they're retractable so there's less wastage. On the other hand, gel liners are creamier and typically come in a pot. A brush is required to apply gel liners. Depending on the brush you use, you can experiment with different thickness of eyeliners. Gel eyeliners are also excellent at lasting all day. Last but not least, liquid eyeliners. Liquid eyeliners allow for smooth application due to its tapered brush tip. So if you're all about a dramatic cat eye, then a liquid eyeliner is your best friend. No matter how you wear your eyeliner, you want it to last all day. You don't wanna be lookin' like a raccoon at the end of the day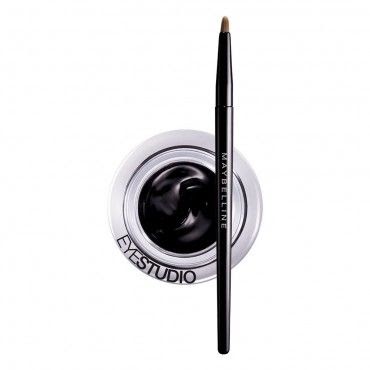 Maybelline Eyestudio Lasting Drama Gel
This iconic product has been a cult favourite for years. If you're in the market for the blackest eyeliner out there, the Maybelline Eyestudio Lasting Drama Gel is the one you need. Not only is it incredibly creamy and pigmented, it also comes with a handy eyeliner brush. Plus, it's also waterproof, so smudged eyeliner will be the least of your worries. Because the formula is smudge-proof, it can be difficult to remove it. The best way to remove a product like this is by using an oil-based makeup remover, be it coconut oil, baby oil or even a facial cleansing oil.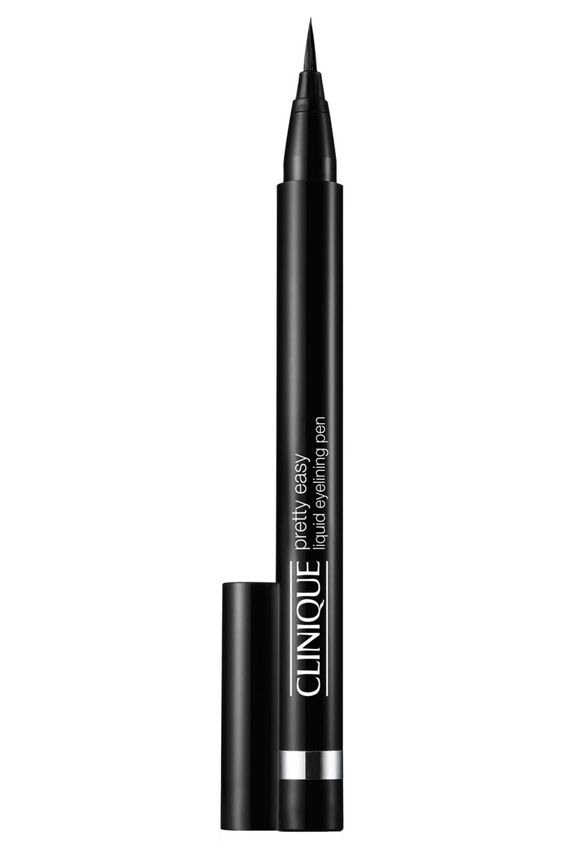 Clinique Pretty Easy Eyeliner Pen
If you prefer a liquid eyeliner, then Clinique's foolproof Pretty Easy Eyeliner Pen is your go-to. Its tapered tip allows for precise application, be it thin or thick dramatic lines. It's a formula that'll glide easily on your eyes and will last all day. It's also a fragrance-free product, making it great for those with sensitive skin!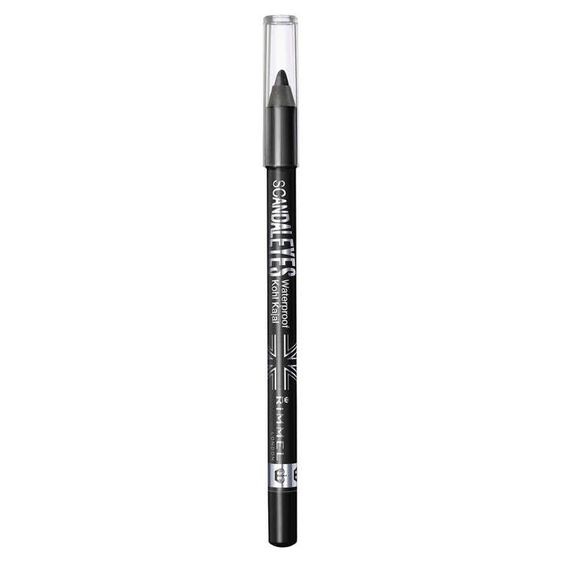 Rimmel Scandal Eyes Waterproof Kohl Kajal
If you're big on the sultry, smokey eye look, a pencil eyeliner will do just the trick. The Rimmel Scandal Eyes Waterproof Kohl Kajal is all you need to add some drama to your look. Line it on your lash line and smudge it out with a pencil brush. The result is a soft yet dramatic look that'll turn heads. As it's waterproof, it'll last all night long. Plus, it won't break the bank. Sounds like a steal if you ask us!
When it comes to mascara, it's safe to say that it's an essential in everyone's makeup bags. They lengthen, volumise or sometimes do both. Mascaras can sometimes cost a fortune but truth be told, you don't need to break the bank to get the stunning lashes you desire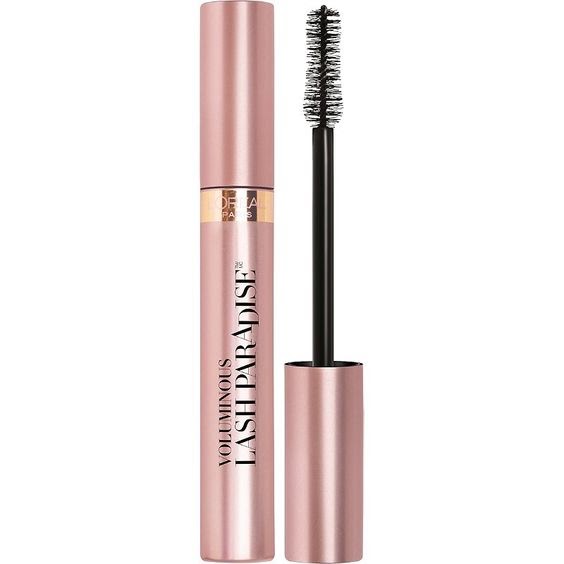 L'Oreal Voluminous Lash Paradise Mascara
Available in both waterproof and non-waterproof formulas, the L'Oreal Voluminous Lash Paradise Mascara will take your lashes to paradise with voluptuous volume and intense length. Its bristles catch every lash and coat them with its silky smooth formula, giving you the feathery soft and long lashes. And the best part? It's sold here at Catch at an unbeatable price!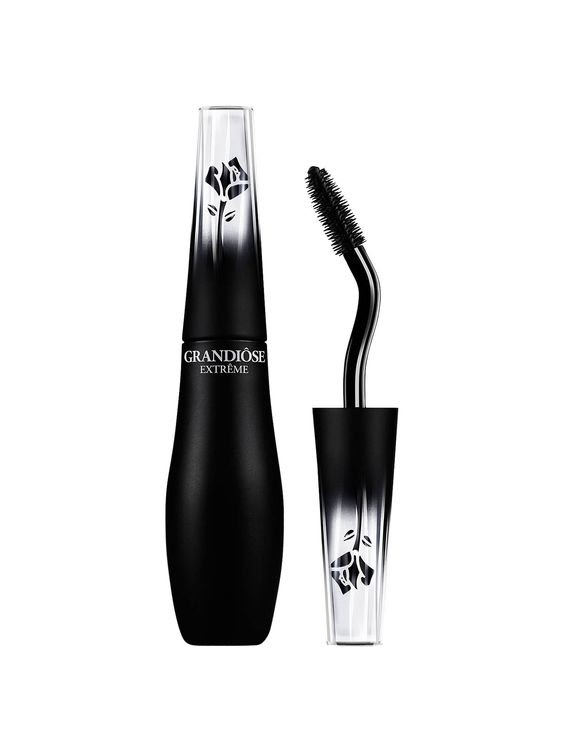 Lancôme Grandiôse Mascara
If you don't mind spending a few more dollars, the Lancôme Grandiôse Mascara is your best bet. It features a unique mascara wand that's bent to work with the unique shape of your face, as it allows for precise application of the product. Yes! That means even those lashes that are hard to reach won't be left out! If you're looking to achieve the wide doe-eyed look, give this ultra black and glossy formula a go!
Eyebrows can make or break your overall look. Eyebrows that are too thin can make you look older, but if they're too thick, they can drown your eyes. Finding the right look can take some time and even some help from your local eyebrow technician, but we've got a great selection of eyebrow products under $50, that'll help you achieve your desired results! There are various types of eyebrow products available, so how do you know which one to choose? If you're a beginner or love a softer, more natural finish, opt for a brow powder or a brow pencil. Typically, brow pencils offer a more precise application while brow powders are more forgivable. If you're into something more dramatic, a brow pomade might be something that'll pique your interest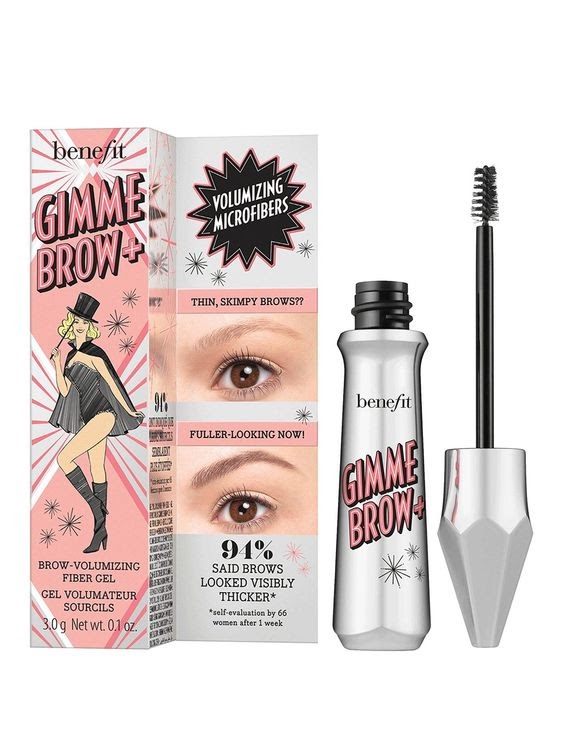 Benefit Gimme Brow
Benefit Cosmetics is one of the few popular brands known for its brow products. If you're looking to just give your brows the illusion of thicker brows but don't have the time to do much, Benefit Gimme Brow is the perfect product for you. The brush-on gel contains microfibres that adhere to skin and hair, giving the look and definition of fuller brows within seconds! The great thing about this product is that it can be used on its own or as a last step to your brow routine. If you're looking to add some finishing touches and textures, after filling your brows in with your go-to product, the Benefit Gimme Brow will do the trick!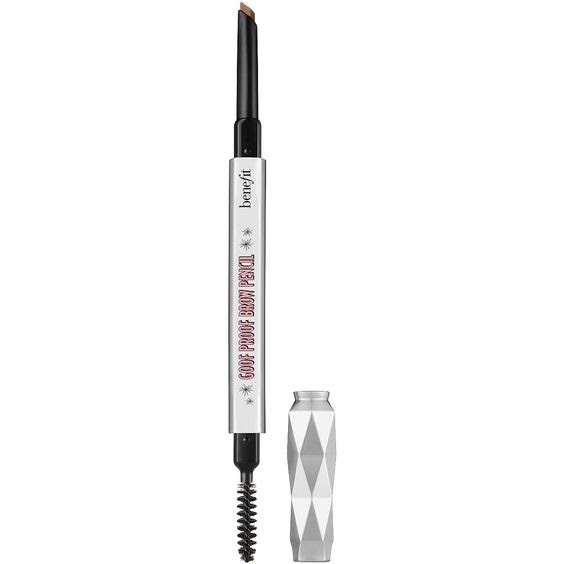 Benefit Goof Proof Brow Pencil
Whether you're a beginner or an expert, this brow pencil will help you achieve soft, full eyebrows. It features a custom, non-sharpen 'goof-proof' tip that'll glide on your skin beautifully. It also comes with a spoolie for you to blend out the product seamlessly.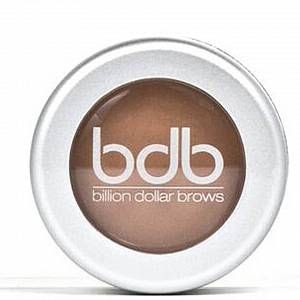 Billion Dollar Brows Brow Powder
Hoping to achieve a defined yet natural brow? Opt for the Billion Dollar Brows Brow Powder. With the help of a thin angled brush, this powder helps define your natural arch with just a few swipes. Use a spoolie to brush out any excess and you've got yourself billion dollar brows! It comes in four blendable shades which are blonde, light brown, taupe or raven.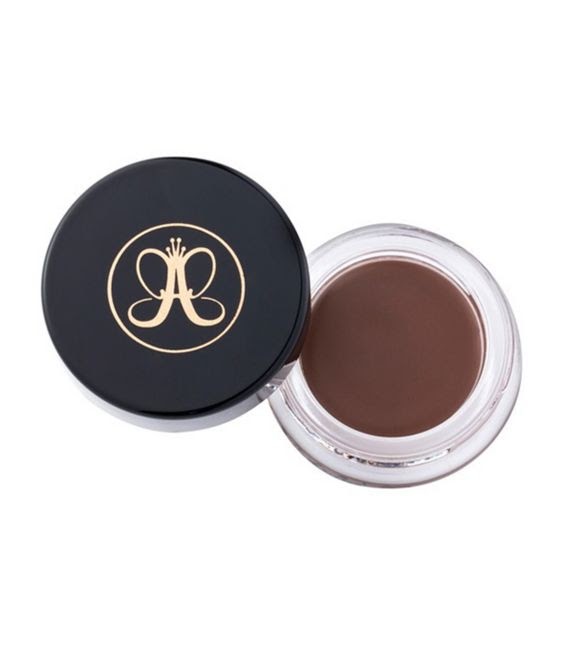 Anastasia Beverly Hills Dipbrow Pomade
If you're already a pro or are looking to achieve a more dramatic look, opt for a pomade. Pomades are the secret to bold brows you've been seeing on Instagram. It's a fan-favourite not just for its drama but also for its longevity. Typically, pomades are excellent at staying in place. So if you're after a long-wearing brow product that'll turn heads wherever you go, then the Anastasia Beverly Hills Dipbrow Pomade will do just that!
There you have it! The best eye makeup products under $50. Who says you need to break the bank to look and feel your best? Discover these gems online at Catch today!