Ashley Benson's Sunglasses. Shop Ashley Benson Eyewear by Privé Revaux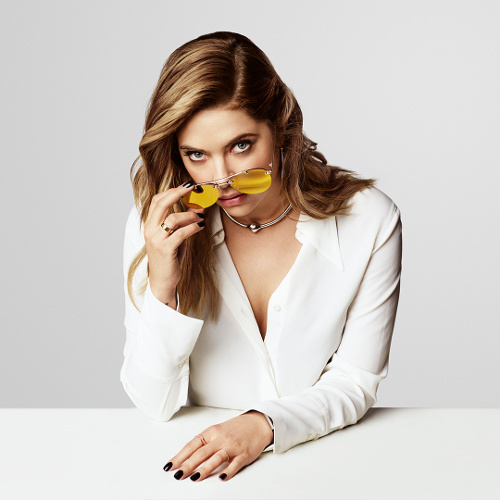 Prive Revaux eyewear continues to make waves with the A-list, and we are proud to have partnered with American actress and model Ashley Benson, bringing you a range of shades inspired by her myriad talents and eye for trend-setting style. Most prominently known for her acclaimed performances in ABC's Pretty Little Liars, her impressive resume has moved from soap opera beginnings to starring roles on the silver screen, while her fluid style has seen her emerge as an endlessly Instagrammable fashion icon. Now you can join Ashley - reframing yourself as a Heartbreaker, a Heroine and more - with Prive Revaux's range of affordable, luxury sunglasses.
Reframe yourself with Ashley Benson's designer sunglasses
Everyone has their style icons. For years, fans have sought to emulate their style inspirations, but have often been priced out doing so. In an interview with Vogue, one of the numerous leading fashion magazines who can't stop talking about Prive Revaux, Ashley Benson summarised the spirit behind the brand. Even she doesn't want to spend 600 dollars to get a great pair of glasses; and besides, she wants her fans to be able to afford her style, declaring 'If we can have something that they love and I love, then that's the perfect thing.' Our range of frames are perfectly aligned with Benson's dynamic fashion iconography, allowing her to effortlessly switch up aviators, retro cut-offs and mirrored lenses, depending on which era she decides to dip into that day.
Like her fashion, Ashley has always been vivacious and multi-faceted. She was a talented child, appearing in numerous musicals and dancing competitively in a variety of styles. Soon after, she began her modelling career, but her heart always had an affinity with acting, and she made the transition effortlessly, landing a role in the NBC soap, Days of Our Lives. Despite the popularity of her character and performances, Ashley was determined to push herself towards 'bigger and better things.' She took the tough decision to leave the soap in order to accept the leading role in 2007 blockbuster Bring It On: In It To Win It. For her starring performance, she attended cheerleader practise, proud to perform her own stunts despite a lingering fear of heights.
A string of successful performances in TV and film followed, before she landed her best known role as Hanna Marin in the ABC drama series, Pretty Little Liars. She received widespread acclaim in this capacity, winning and being nominated for numerous awards. Since then she has pushed on in television and cinema, producing eye-catching performances in Spring Breakers, How I Met Your Mother and Pixels. Looking at Ashley's career trajectory, it is easy to see why we love her so much at Prive. Her success has been a result of pushing herself to the outer reaches of her talents - never content with settling, but instead reframing herself to explore new horizons.