Top 10 Beautiful & Calming Perfume for Women 2022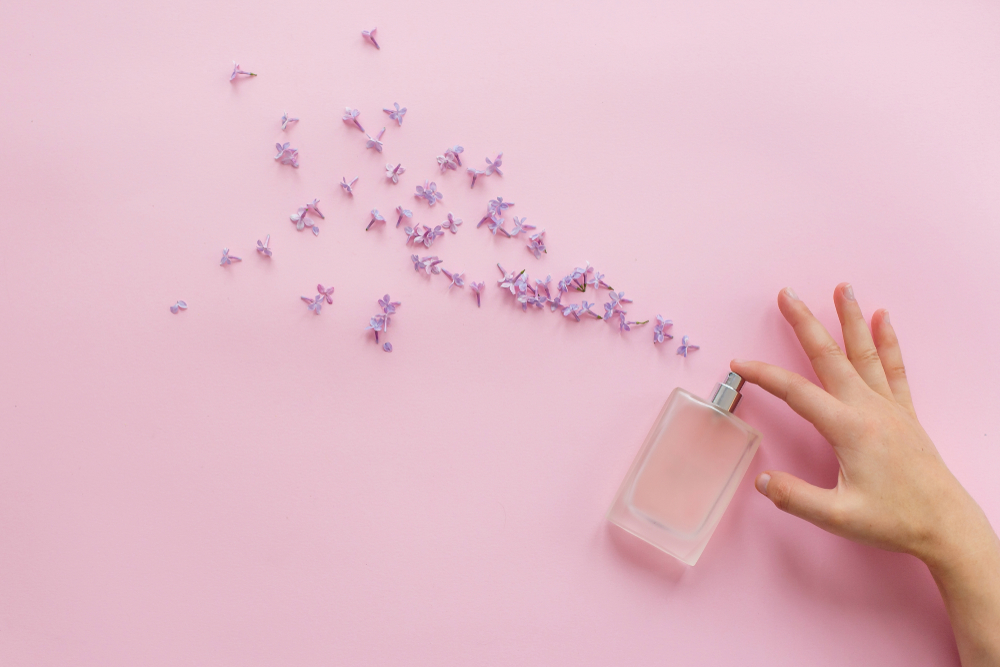 Life can be incredibly stressful. But, one thing that can always calm us down is comforting scents, and that's what we're going to talk about right here and now. So, we've scoured the Catch marketplace for the best beautiful and calming perfumes for women that are guaranteed to make your day just a little better. So, whether it's through the comfort they provide or the feelings they remind you of as things get a little difficult, we've got options.
Amouage Sunshine Eau De Parfum Spray By Amouage
Sunshine by Amouage might as well be literal sunshine in a bottle. As those winter months creep around and the sun is a little scarce, we could all use a reminder of that sunshine feeling. Amouage has created a sensational fragrance that is guaranteed to make you remember those summer days and the feeling of the sun kissing your skin. It's a soft aromatic fragrance with blackcurrant, almonds, and vanilla. You'll smell bright and feel like you're walking on sunshine.
Demeter Fuzzy Sweater Cologne Spray By Demeter
Fuzzy Sweater by Demeter is exactly what it sounds like. Demeter had the goal of replicating a scent that reminded you of being wrapped in the warmth of a fuzzy sweater in a warm embrace. They nailed it. It's a minimalistic scent that achieves so much with just a blend of a few ingredients. It's an aromatic blend of vanilla and wool with a slight hint of sweetness. It's a soft fragrance that is warm and reminds you of that safe feeling we all crave.
Rain Day by Derek Lam
The smell of rain is an intoxicating scent. It's fresh, revitalising, and at its core, relaxing. Raid Day by Derek Lam makes you feel like you're in bed while the rain pours down outside. It's a scent that makes you feel at ease thanks to the clean fragrance with aquatic connections. Rain Day features hints of vetiver and neroli, which are inspired by that unmistakable scent of the damp ground after a massive rain storm. This fragrance is far more than just a beautiful scent. It's an experience you'll gladly carry with you all day long.
Maison Francis Kurkdjian Oud
Have you ever gotten into bed, and the smell of the linen instantly puts you at ease? The feeling that the day has come to an end and it's all over for a brief moment. Well, Oud Silk Mood is Maison Francis Kurkdjuan's effort to replicate that sensation so you can remain calm all day long. It's a light scent that has hints of rose and chamomile. It's all about comfort and relaxation, all while smelling sensational.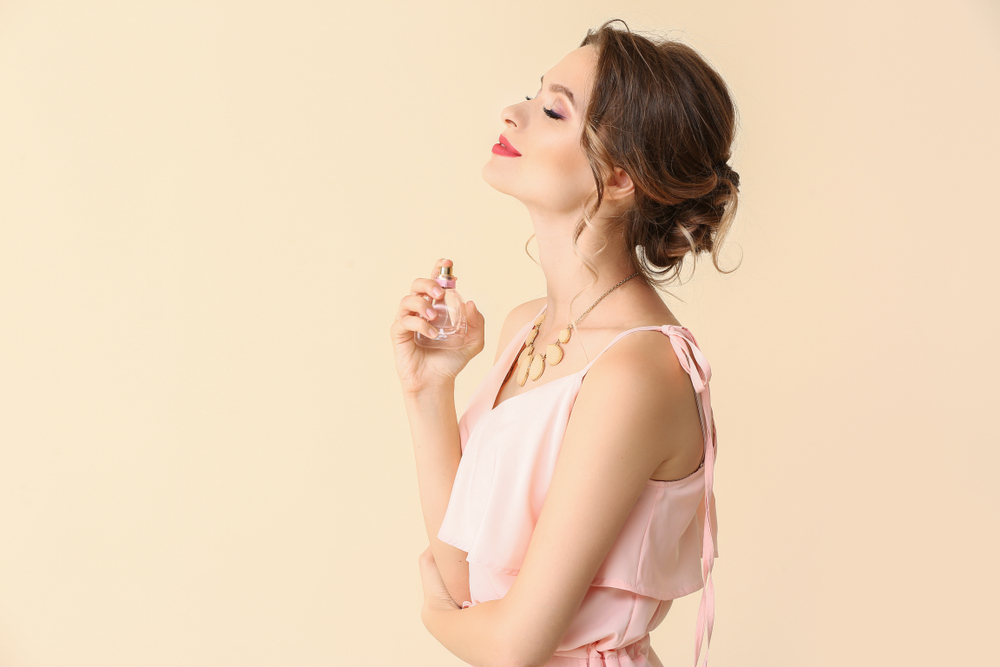 Jo Malone Peony & Blush Suede Cologne Spray
Jo Malone presents you with a beautiful floral fragrance that brightens up even the gloomiest of days. This stunning cologne is a light and fresh floral concoction that is elegant, feminine, and seeped in voluptuous notes. With the top note being red apple, it's going to make you feel like you're out in the countryside, and that's only made more evident as we get to the middle and base notes. The middle notes feature peony, jasmine, rose, and carnations. Since 2013 this fragrance has been a fan favourite, and it's no surprise why that's the case.
Estée Lauder Modern Muse
Estee Lauder's Modern Muse is perfect for inspiring the mind and pulling you out of your own dark thoughts. It's a stunning fragrance that inspires you, makes you feel confident, and promotes creativity. It's a lush floral fragrance with woody undertones. The notes include mandarin, honeysuckle, jasmine, dewy petals, lilies, patchouli, amber wood, musk, vanilla, and tuberose. It's a complex combination that is stylish and true to signature Estee Lauder standards.
Givenchy Ange Ou Demon Le Secret
Besides the stunning design of its packaging, the Ange Ou Demon Le Secret is just as beautiful as its bottle. It's a captivating fragrance that invigorates the mind and body. It mainly focuses on jasmine tea accents while being graceful and elegant. Further notes include fruity and floral scents, all underpinned by green tea leaf accord. So not only will you feel relaxed, but you'll feel beautiful and ready to take on anything and anyone.
Elizabeth Arden Untold
This beautiful and delicate fragrance by Elizabeth Arden is one that you'll definitely want in your arsenal for daily use. The composition of Untold is no secret, despite the name. It's a blend of mandarin and pear and rounded out with white tea flavours at its heart. Secondary notes include an abundance of fresh floral notes, including lilies and orange blossom, and then sweetened with some freesia. Finally, the base is creamy with musk, vetiver, and cashmere wood. Its combination of ingredients leads to a vibrant, calming scent that will get you through the day.
Prada Candy
Prada has done it again with another incredible perfume with their light-hearted and fun perfume, 'Candy.' It's an amber fragrance that is sweet, playful, and bright. It makes you feel more positive and happy to be living another day. Candy focuses on amber, but it's also made with subtle white musk, benzoin, and caramel to give it that sweet edge. The striking bottle is as fun as the fragrance contained inside.
Private Blend Fleur De Chine
Private Blend Fleur De Chine is a Tom Ford classic. While most associate Tom Ford with men's fragrances, this is one for the ladies. It's a serene fragrance that focuses on notes of green tea and Asian flowers. You'll notice the scents of hualan, star magnolia, and a bouquet of other aromas. The effect? Zen. It'll make you feel at peace with everything going on around you, and thanks to its long-lasting effects, you'll have a much more peaceful day, or at least you can deal with it better.
Conclusion
These are only a few of the amazing fragrances that you could be wearing this year. If you're looking for options, Catch has got you covered. We've got the broadest range of options regardless of what you're looking for in a perfume. So check out our marketplace for the best deals on more than just sensational fragrances.
Popular Questions Asked
What is the most calming perfume?
Lavender is one of the most popular scents for relaxing and falling asleep. This fragrance has many calming properties and can help release tension. The Jo Malone Peony & Blush Suede Cologne comes in at number one, while Estee Lauder Modern Muse comes in at second.
What is the most popular perfume right now?
Coming in at number 1, Ariana Grande Cloud. This lavender Blossom fragrance is the most popular right now.
What smells have a calming effect?
There are so many different scents that can help you relax. Lavender is one of the most popular scents for relaxing and falling asleep, and this fragrance oil has many calming properties that can help soothe tension that can really help you unwind. Rosemary is also another scent that has a relaxing effect to help you improve concentration. Jasmine also has a sweet rich floral scent that is also known for their calming properties.