Top 7 Best Vegan & Sustainable Perfumes for Women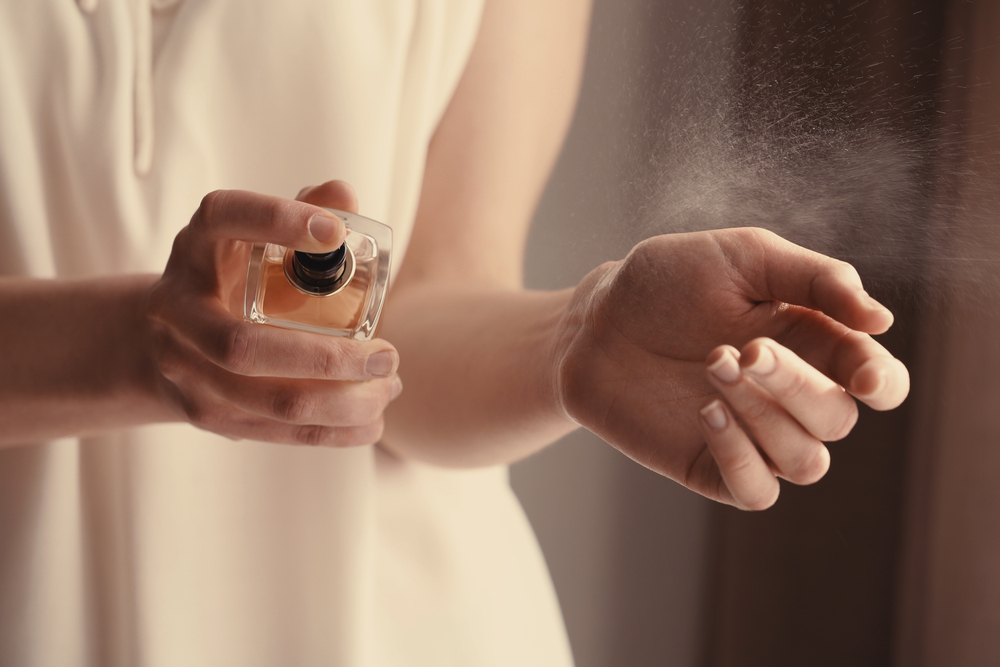 It shouldn't come as a shock that perfumes aren't inherently vegan. Most modern products aren't vegan. This extends far beyond just perfumes. So, the more conscious consumer wants products that don't feature any form of cruelty attached to them - at Catch, we understand that!
In this article, we will share seven of the best vegan and sustainable perfumes for women. Let's take a look at these great fragrances on offer.
Solinotes Sakura Mix Eau De Parfum
Solinotes brings you an affordable Eau de Parfum collection that offers three scents inspired by Japanese culture. The three included perfumes are Cherry Blossom, Yuzu, and The Blanc. Either you use them separately, or you can experiment with a combination of different scents to create something unique to you.
The Cherry Blossom is a delicate fragrance that offers a strong floral and fruity scent. This particular fragrance is crafted with cherry, rose, apple, raspberry, and a dash of citrus and musk to round it out. Yuzu is inspired by the famous citrus fruit that's extremely popular in Japan. The fragrance offers a fresh and invigorating scent of lemon, bergamot, and yuzu citrus as its fragrant focal point. It also has light notes of tangy tangerine, white flowers, oakmoss, and patchouli. Finally, the Blanc is Solinotes white tea fragrance. The white tea leaf acts as the focal point of the scent. The fragrance continues with hints of fresh bergamot, sweet-spicy cardamom, sage, osmanthus blossom, and musk, rounding it out at the base of the perfume.
Yardley London Bluebell & Sweet Pea Eau De Toilette
Yardley London is an amazing brand that's known for its quality fragrances. The Bluebell & Sweet Pea Eau de Toilette is no exception to their long list of wonderful fragrances. It's a vegan fragrance that's made with 90% naturally derived ingredients. Users have commonly stated how much they enjoy the light floral fragrance that compliments the main ingredients of bluebells and sweet peas. It's a stunning summer scent that's surely going to make heads turn in your direction.
Khan Al Saboun "Sharqia" Organic Luxury Perfume Oil
Want to try something different? This is your sign to consider Khan Al Saboun's Sharqia perfume. It's a rich perfume known for its luxurious, alluring, long-lasting scent. It's a natural blend that provides a unique fragrance. It's made with an organic ingredient list, including sunflower oil, olive oil, sesame oil, oud mixture, essential oils, and sweet almond oil. It gets better. It's a perfume that's hydrating to the skin. Not only will you smell amazing, but your skin will also feel refreshed and soothed, thanks to this amazing fragrance from Khan Al Saboun.
Le Labo Santal 33
This New York classic is a fragrance that many people are intimately familiar with, and for a good reason. It's a vegan perfume that's perfect for women and men. The Le Labo Santal is inspired by the American West, and it's a powerful Eau de Parfum that lasts up to eight hours. The fragrance offered by the Le Labo Santal 33 is a woody aroma with hints of leather, spice, and violet. It's a lively scent that's fresh and perfect for a long hot summer day in the city.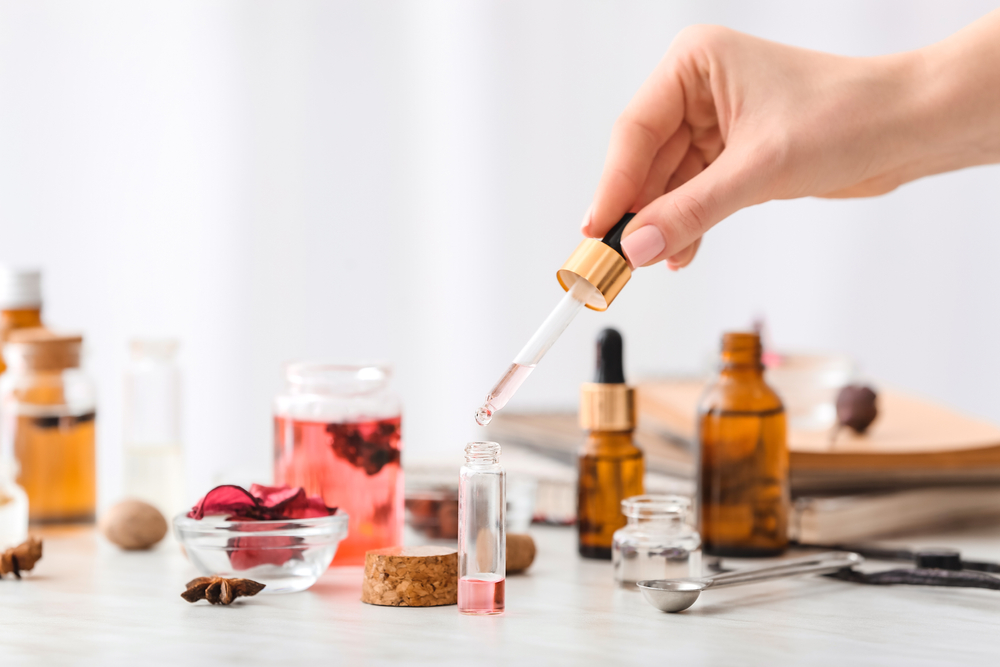 Solinotes Vanille Rollerball Eau De Parfum
Solinotes brings another affordable Eau de Parfum that's made with an intoxicating blend of vanilla, white floral, tonka beans, and spices. These ingredients combined really compliment the vanilla, which acts as the most prominent aspect of this scent. It's a sweet and friendly fragrance that's perfect for daily use, whether it's hot or cold. Its rollerball application makes it great for on-the-go use.
April Violets By Yardley
Yardley brings you another incredible fragrance that's vegan and offers a sensual floral fragrance. The top notes of April Violets are violet leaves and citrus fruits which give it that fresh and green fragrance it's loved for, but that's not all. It's also got orris, rose, mimosa, and white peach, which are all enhanced by sandalwood, vanilla, and the powdery notes in the base of this perfume. This is a stunning Eau de Toilette perfume that contains 90% naturally derived ingredients, and best of all, it's got a vegetable-derived alcohol base. Who knew vegan perfume could smell this sensational?
D.S. & Durga D.S. Eau De Parfum
D.S & Durga bring a sensational Eau de Parfum that offers women a sensational floral green fragrance. This inviting fragrance has top notes of green tuberose, chrysanthemum, and melon. The heart notes are orris butter, orange blossom, and ylang-ylang. Finally, the base notes are tuberose absolute, fine musk, and sambac jasmine. It's a fresh, eloquent, sensual, and deeply feminine fragrance that's intoxicating. The fact that it's vegan and sustainable only makes it that much better!
Conclusion
All of these vegan and sustainable perfumes are available on Catch! We've got the widest range of perfumes available, at the best possible prices. So beyond the options, we've mentioned here, take a look at the insane amount of options available on Catch for the best deals on vegan and sustainable perfumes for women.
Popular Questions Asked
Is perfume vegan friendly?
many people jumping onboard. As this is a new and coming thing, (sort of), there are a lot of perfumes out there, especially high-end ones that are not vegan nor vegetarian. The selection of vegan and vegetarian perfumes is quite limited. Before you even decide on which fragrance you like on your skin, you need to check whether your scent contains animal derivatives. That includes musk, honey, milk, ambergris, or civet. Plus, you may want to check the brands animal-testing policy.
Is Chanel no.5 vegan?
Although it smells amazing, unfortunately, the perfume is not cruelty free as it does agree and pay for animal testing.
Is Gucci perfume vegan?
Gucci perfume is not vegan. They, like Chanel, tests ingredients and products on animals personally, and work with suppliers who do and sell products in markets where animal testing is present.
Is there any cruelty free perfumes?
There are now so many cruelty- free perfumes to choose form! One of the most popular cruelty-free and vegan beauty brands is Pacifica Beauty. Its Fragrances are 100% vegan and cruelty-free, made with clean ingredients and no parabens.