The Smartwatch Revolution
We're talking about the biggest thing since sliced bread - the smartwatch.
Tracking everything from your heart rate to your sleep cycle, the latest smartwatches are designed to adapt to our lives and make us that little bit better.
The problem is - the selection of great smartwatches online is endless. Which one's best for what you need?
We went ahead and did the research for you - here's all you need to know about the latest and greatest smartwatches online. Check out these wearables and get smart!
This innovative watch series uses bluetooth technology to display notifications, apps and more on its wide 1.3" display - giving Apple users the freedom to do more without having to reach for their phones.
For all of you gym lovers, this Apple smartwatch boasts some next-level features that let you log exercise data in a super precise way - even by specific movements and activities. If you're taking a weekend break by the beach, this watch lets you go from the sea straight to the beach bar, with water-resistant build and Apple Pay built in. With a battery that lasts up to 18 hours on a single charge, you'll never miss a call with the Apple Watch Series 3. In fact, you can take calls using its built-in speakerphone just about anywhere - like a total boss.


Nokia's amazing Steel HR series is going to blow your mind. This watch not only tracks your daily activity, heart rate and sleep, it does so for up to 25 days on a single charge. Compatible with iOS and Android, the Nokia smartwatch offers free access to its uber cool Health Mate app. The perfect tool to help you lose weight, Nokia's go-to health app tracks your calories and keeps you on target like never before.
What's more? If you're a bad sleeper, Nokia's smartwatch notes everything about your sleep cycle - be it interruptions and even the time you take to fall asleep. Since it has a low power consumption, this smartphone is perfect for people on-the-move.
No matter what the product, Samsung has proven its brand value time and time again. The Samsung Gear Fit2 Pro R365 is made with water resistance and comfortable fit, making it the ideal piece of kit for water workouts and beach days alike. The perfect gift for surfers and swimming champs, this Samsung gem is made with built-in sensors including an accelerometer, GPS and heart rate monitor that displays real-time stats.
This savvy smartwatch features a 1.5" display, full colour, thin-film-display technology called AMOLED (Active-Matrix Organic Light-Emitting Diode) that enables you to view the screen hassle-free, no matter the weather conditions. What more could a travelling athlete want?!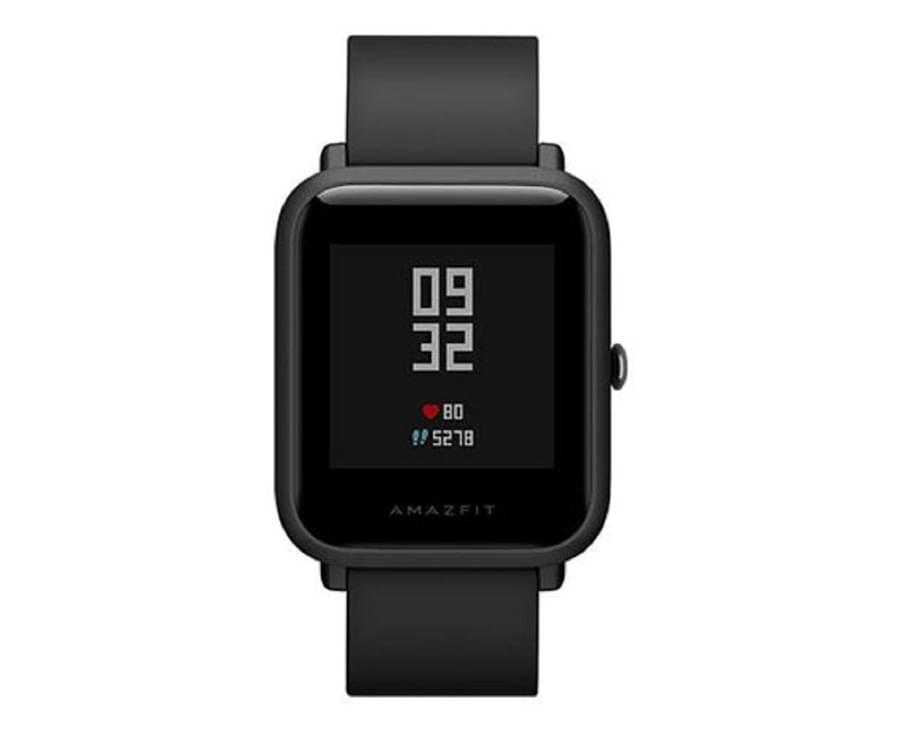 Here's another fabulous smartwatch designed for athletes. Xiaomi's rising star is its Amazfit Bip Lite Version Smartwatch, made with reflective display technology for a clearer viewing experience. With its navigation heightened with GPS and Glonass technology, recording your movement, altitude, stride frequency and pace are a piece of cake with this bad boy. For those who like to keep a close eye on their heart rate and performance, its built-in PPG heart rate sensor helps you do just that, and more. Forgot to bring your charger? No problem - this smartwatch is designed to work up to 45 days on standby time.