Top 8 Best Cologne for Men 2022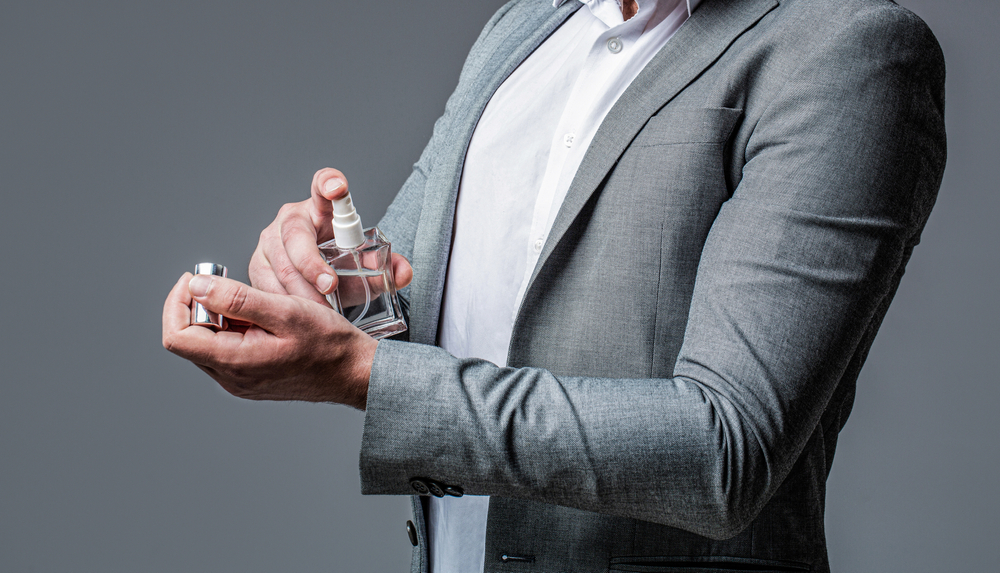 Are you looking for a new cologne? We've got you covered. While there are so many options out there to keep you smelling fresh in your day-to-day life, we've narrowed it down to some of the best colognes for men. So let's take a look at these incredible options for you to consider this year.
Dior Homme Eau De Toilette Spray
Dior is a brand that, at its heart, is elegant and sophisticated. So it's no shock that a cologne by such an iconic brand would appear on a list of the best colognes for men. Dior Homme Cologne was initially created back in 2005. It's since enjoyed an illustrious life as a staple cologne for men. The fragrance was designed by the master perfumer Olivier Polge. The fragrance features strong notes of iris with notes of bergamot, cacao, cedar, lavender, sage, leather, patchouli, orris, and amber rounding it out. It's a light floral fragrance with all the masculinity any man wants out of their cologne of choice.
Polo Black Eau De Toilette Spray By Ralph Lauren
Ralph Lauren's Polo fragrance line never disappoints. The Polo Black Eau de Toilette is a prime example of an incredible product. It's been around since 2005 and regularly receives a tweak or two to keep it fresh and relevant. As a result, it's a scent that's retained its status for nearly two decades. It features an incredible blend of mangos, Spanish sage, sandalwood, patchouli, and tonka beans. It suits any time of the day and is a classic fragrance for any man and any occasion. You'll definitely get people talking with this scent. While it demands attention, it's not overpowering. It just smells so good that people can't ignore it.
Tom Ford Ombré Leather Parfum
Tom Ford's Ombre Leather Parfum is an update to a Tom Ford classic. This new iteration of the original scent increases the intensity of the floral notes and leather undertones. It's a blend of violet leaf and cedar, which creates that earthy fresh scent all men crave from a cologne. It also features leather and a pinch of green tobacco, which altogether creates this smokey yet sweet concoction. It's a sensual, charming, and enthralling scent that's so uniquely Tom Ford, and it's no shock that it's such a popular cologne on the market.
Burberry London
If you've ever used the word dapper, when trying to determine your fashion sense, then you should pick up a bottle of Burberry London. The history of Burberry exudes dapper energy with then 21-year-old apprentice Thomas Burberry opening his outfitter shop in 1856 England. Over time he'd grow interested in perfume, and by 1981, he became an influential player in the world of perfumery. His men's colognes have remained incredibly popular with every new iteration released each year. The Burberry London is an ode to Thomas Burberry. It features strong notes of tobacco, cinnamon, spices, wood, leather, lavender, and amber.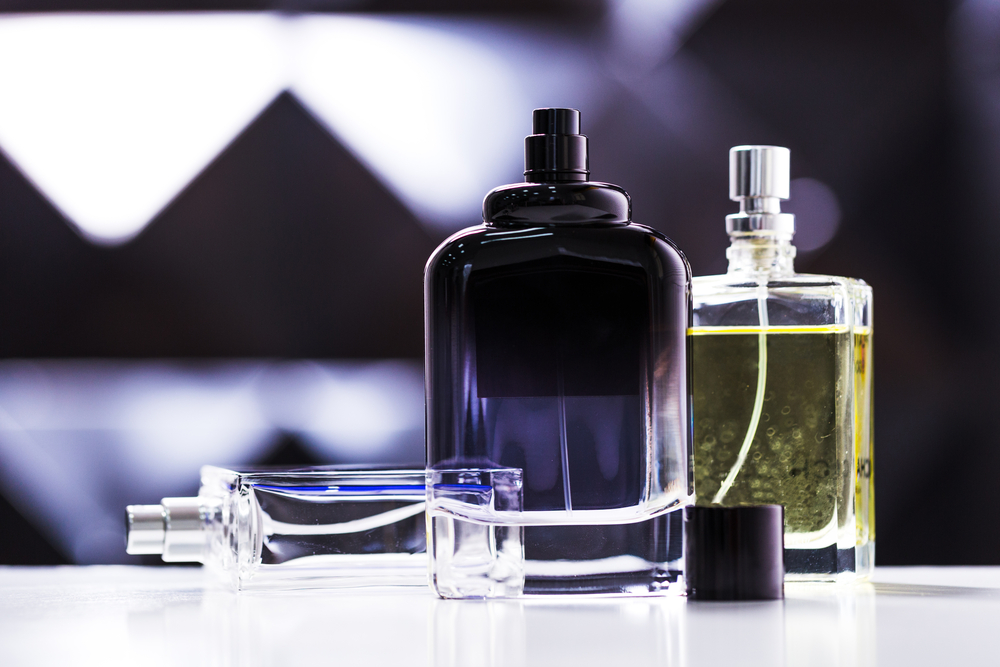 Gucci Guilty Pour Homme Parfum
If you've ever wanted to be as suave as Leonardo di Caprio playing Jay Gatsby, then Gucci's Guilty Pour Homme Parfum is one step closer to achieving such a goal. This is one of the latest in Gucci's Guilty cologne collection. It's a long-lasting cologne with strong notes of gin-soaked lemon, which evolve into earth and woody scents and a musk finish. It's a stunning fragrance that suits a day in the sun or business casual settings. You'll find yourself getting many compliments thrown your way thanks to this stunning Cologne by Gucci.
Versace Eros
Beyond its elegant bottle, Versace brings you a scent that's inspired by Greek mythology. Eros, known in Greek mythology as the God of Love, is what this cologne tries to encapsulate. It's a blend of passion at the heart of its alluring fragrance. Versace Eros has immediate notes of orange blossom, vetiver, and Madagascar vanilla. The scent evolves deeper with hints of geranium flower, cedarwood, and Italian lemon zest. Overall, this is a playful, sexy fragrance rooted in freshness and with a touch of sweetness. So, evoke the god of love and all the passion and beauty that comes with it thanks to Versace Eros.
DOLCE & GABBANA K by Dolce & Gabbana
The packaging for Dolce & Gabbana K is a bottle with a literal crown on top. If that doesn't tell you everything you need to know, then allow us to explain it further. This fragrance by Dolce & Gabbana is meant to make you feel like royalty, like a King. It's a blend of citrus, woodsy, and sensual flavours to bring you a rich intoxicating fragrance. The citrus is expressed with aromatic blood orange and Sicilian lemon scents. The woodsy element is expressed through invigorating lavandin and crisp geranium. This fusion of scents produces a bold cologne that's fruity, fresh, warm, and perfect for daily use. Also, who doesn't feel good seeing the crown cap before heading off to seize the day?
Prada Luna Rossa Eau De Toilette
This Eau de Toilette by Prada is a scent that will definitely get heads turning in your direction. The Luna Rossa by Prada is a versatile cologne that can work for daily use, such as work or functions, and as an evening cologne when you go to paint the town red. While a deeply masculine scent, it's never overpowering or too aggressive. It's a calming Eau de Toilette with oceanic qualities. The mixture of bergamot and iris gives it that crisp and fresh scent that makes you smell incredible. Prada is known for being an innovative brand, and every man should try a Prada cologne at least once. Maybe Luna Rossa is your next cologne.
Conclusion
While these are the eight best options, they're only a small slice of what's truly available out there for you to explore. If you're looking for a new cologne and these just aren't your style, then take a look at our wide range of fragrances. Catch has the broadest range of colognes on the market, and there's something for everyone!
Popular Questions Asked
What is the most popular mens cologne?
The most popular men's cologne is Atlantis by Blu Atlas. It has a splash of citrus, herbal aromatics, and an earthy, woody undertone that men can wear every day. Plus, this fragrance is vegan and made with all-natural ingredients.
What is the most famous mens cologne?
The most famous men's cologne would have to be Chanel Bleu by Chanel. This fragrance is a clean, woody fragrance with hints of citrus and amber that complement each other perfectly, and most worn by businessmen.
What mens cologne compliments the most?
Creed Aventus Eau de Parfum is one of the most complemented fragrances for men. It's quite a dynamic fragrance that has a combination of fruity blackcurrant, sweet pineapple, and zesty bergamot, combined with woody musky scents. Plus, it has excellent longevity of 7+ hours.
What is the number 1 cologne?
The number 1 cologne is Calvin Klein CK One. This fragrance is one of the most iconic in the world. Released in the 90's, this classic is one of the best men's everyday fragrances – especially in the summer. The beauty about this fragrance is that its unisex, so be careful your girlfriend may steal it too.