Keep Injuries At Bay With ASICS Hockey Shoes
Hockey legend Wayne Gretzky once said, "You miss 100% of the shots you don't take".
Yeah, we know Wayne played Ice Hockey, but we're sure you get the point...
The biggest problem is it's hard to take those shots when you're sitting on the sidelines with an injury. Hockey demands a lot from its players, both physically and mentally - that's why we believe the best hockey gear not only has to let you move fluidly, but has to keep you injury-free while doing so.
From groin strains to ankle sprains, we've seen some pretty ugly hockey injuries over the years. We want to do our best to help you prevent injuries and keep you on the field, driving home those goals all day.
Luckily, ASICS incorporates the latest support technology in their range of hockey shoes to create the perfect pair for players. Not only does this technology help keep injuries at bay, it also helps provide the comfort and support players need. The ASICS support technology has been used to enhance the shape of the shoe like never before...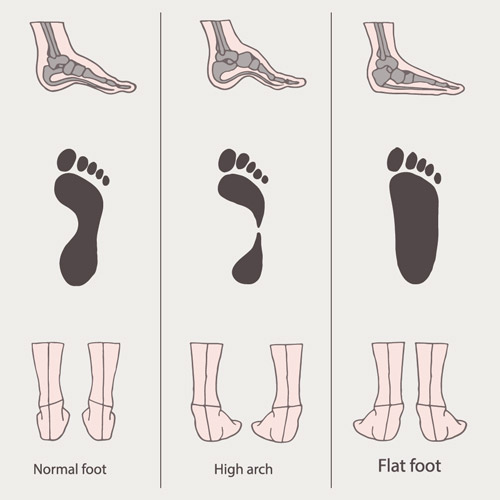 Support Technology for Hockey Shoes
'Overpronator' is the technical term used to describe someone with flat foot positioning. Overpronators commonly suffer from injuries such as shin splints, plantar fasciitis, bunions and heel spurs. To compensate for this, overpronators should wear hockey shoes with a straight shape to compensate for the low arch of the foot. Supinators (feet with a high arch) tend to suffer injuries such as ankle strains, shin splints and plantar fasciitis. Supinators should wear hockey shoes with a curved shape to compensate for the high arch of the foot. Finally, normal pronators, people who have normal-sized arches, should wear hockey shoes with a semi-curved shape to compensate for the normal arch of the foot.
In addition to making sure you have the right shoes to go with the shape of your feet, be prepared to have a toe guard that will help protect toes from swinging hockey sticks and incoming balls. Other things to look out for in hockey shoes are the grip for different surfaces and the overall fitting of the shoes.
Different Grip for Different Surfaces
Here's a tricky one. When you're out on the field, your grip on the ground needs to be nice and stable. This is where a good pair of shoes comes in. What's great about ASICS hockey shoes, is they come with a balanced grip that prevents sticking to your playing surface too much. All ASICS hockey shoes have adopted rubber grips as they offer the best stability.
Hockey is played on different surfaces including (real) grass, synthetic grass and indoor hardcourts. In the case of real grass, since its prone to be wet and slippery, hockey pitches require long, moulded rubber studs to gain more traction. While in case of synthetic grass, the field generally provides better traction, so shorter rubber moulded soles are required to provide the best stability and grip on this surface. When you're playing in indoor hardcourts the surface doesn't require any moulded grip. So a rubber outsole can be used to compensate for the high traction surface.
Fitting Matters
After you zero down on the kind of support technology and grip that works for you, the final fitting of hockey shoes is just as significant. Most of us are aware that when buying a fresh pair of shoes, its best to leave half an inch in the front of the shoe for sufficient wriggle room. Additionally, it's great to wear the same socks you use for playing hockey when trying on a fresh pair of hockey shoes. Let the shoes get to know you - it might be a good idea to wear them in and acclimate your foot to the shoe before playing a full match.